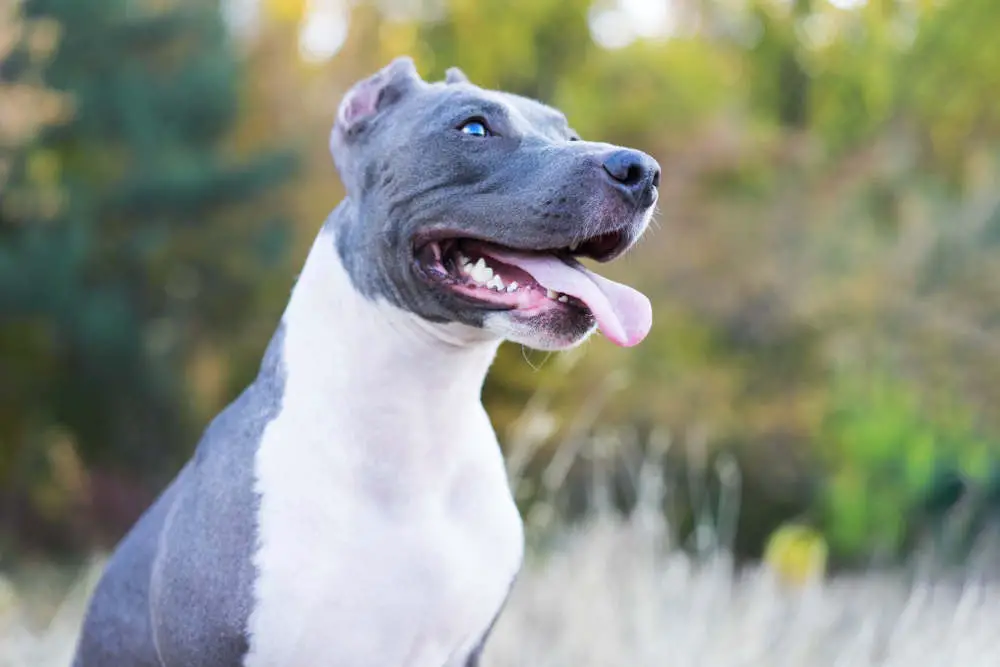 OMG! We have got to try this version of whack-a-mole with our dogs. Kaylathefilipina's TikTok post shows a pitbull enjoying a homemade whack-a-mole game. The only change is the mole has been replaced by a hot dog. This post is so funny and shows how intelligent this dog is.
Monkeys Spinning Monkeys is a popular song that fits this post perfectly. The post begins with a pitbull sniffing a used diaper box. The cardboard box has many holes cut into the top. A hot dog is pushed through one of the holes. It disappears before the pitbull can bite it. The process is repeated several times before the pitbull finally grabs the hot dog. The room erupts with laughter at the excitement of the pitbull trying to get the hot dog.
I love it when owners enjoy some playtime with their dogs. This is a creative way of helping to keep your pup's mind and body active. I have decided to try this game with my dog, but I fear she will destroy the box to get to the sausage. What I can say is the pitbull looks well cared for by his family.
There are more than 3,000 comments about this TikTok post. Malone has some of the same concerns as me about trying this game. "I want to try this but think my dog will just destroy the box to get to the hot dog." Kayla replied, "Yeah after this he broke the box 😂😂" Haylstorm thinks the game could lead to problems in the future, "Fun until the dog thinks the baby's toes are the sausage 😅!" Judy Joyner enjoyed the game and commented, "Funny, fun for the dog he needs to win occasionally this is good. 🥰🥰🥰"
Read More From Pawesome
This is a fun TikTok post that has given us plenty of ideas for new games. Keeping our dogs active and entertained is easy with plenty of ideas from TikTok.