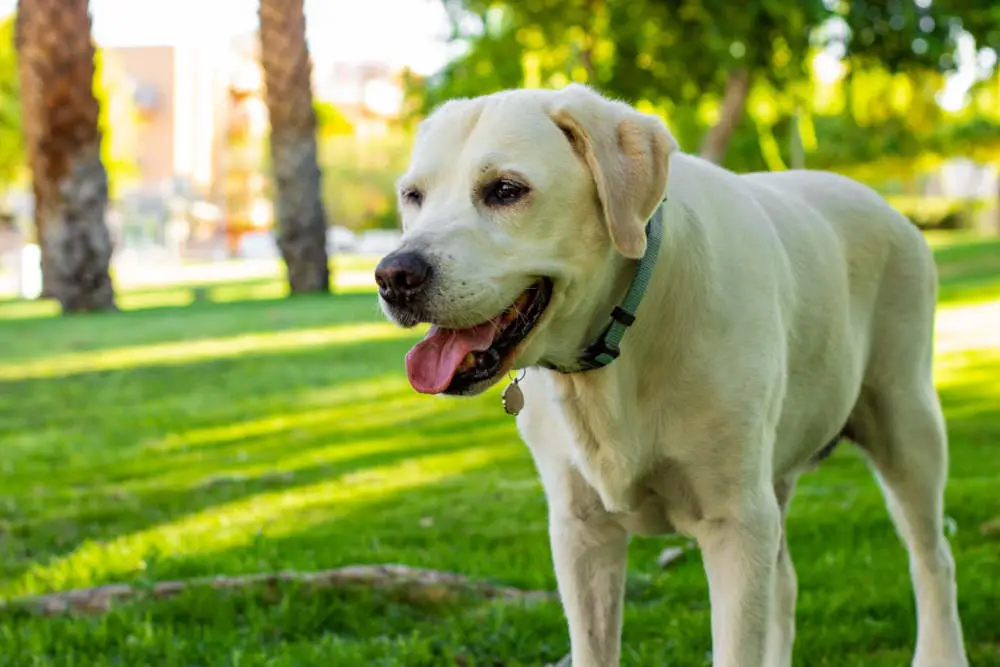 On a sunny afternoon in Amsterdam, dog owners and their furry friends gathered at a local park to bask in the warm weather and enjoy some outdoor fun. However, one clever pup was dead set on keeping the good times rolling, and she refused to leave when her owner decided it was time to head home.
Max Lukas, a witness to the hilarious standoff, initially mistook the situation for a frustrated mother with a stubborn toddler. Upon closer inspection, he realized it was an older woman and her uncooperative canine companion. The adorable dog in question had devised an ingenious plan to stay at the park – she played dead!
For an impressive 15 minutes, this crafty pup put on quite the performance, ultimately forcing her owner to give in to her demands. Lukas couldn't believe his eyes, and like any curious onlooker, he captured the entire spectacle on video. He told The Dodo, "The dog eventually ran away when she unclipped his lead, which was really funny. I filmed it because I thought it was something that nobody would believe me if I told them about it."
This dog's dedication to park time shenanigans captured not only the attention of onlookers but also the hearts of dog lovers everywhere. Her tenacity and adorable antics remind us of the pure joy our furry friends find in simple pleasures like a day at the park.
So, next time you find yourself in a similar situation with your own pup, remember the story of this determined doggo, and perhaps consider granting your four-legged friend a few extra minutes of playtime. After all, our canine companions truly know how to make the most out of life's adventures, and their love for the great outdoors is something we could all learn from.
This video of this dog's amusing antics has garnered quite a few reactions from viewers, who can't help but share their thoughts and experiences. Here are a few highlights:
@70'sgirl chimed in, saying, "This is sooo much funnier when it's not your dog." It's always amusing to see someone else's doggo causing a scene, isn't it?
Also Read: Video of the Way a Labrador Puppy Sits Will Leave You In Stitches
SCOhana shared a personal story: "My dog does this and I just sit down next to her now. We sit in some strange locations at times. She has me trained pretty good." Looks like this pup isn't the only one who's mastered the art of persuasion!
Tktokker focused on a small detail from the video: "Why aren't we talking about how she flipped his ear back at the beginning of the video? I'm going to get me a lab just so I can do that." It's those little moments that capture our hearts and make us fall in love with our furry friends even more.
Read More From Pawesome
F8A2Z shared their strategy for dealing with a stubborn pup: "Mine does this! but I drop the leash and I walk away… she comes running after me when I get about 50 feet away and we go on with our walk!" It seems like every dog owner has their unique way of handling these playful standoffs.
These comments not only highlight the relatability of this hilarious doggy rebellion but also showcase the bond between dog owners and their beloved pets. No matter how stubborn our pups may be, we can't help but adore them and their quirky personalities.
So let's remember to cherish the moments of laughter and joy that our canine companions bring to our lives. Their unwavering love and loyalty, coupled with their amusing antics, make our world a much brighter place.