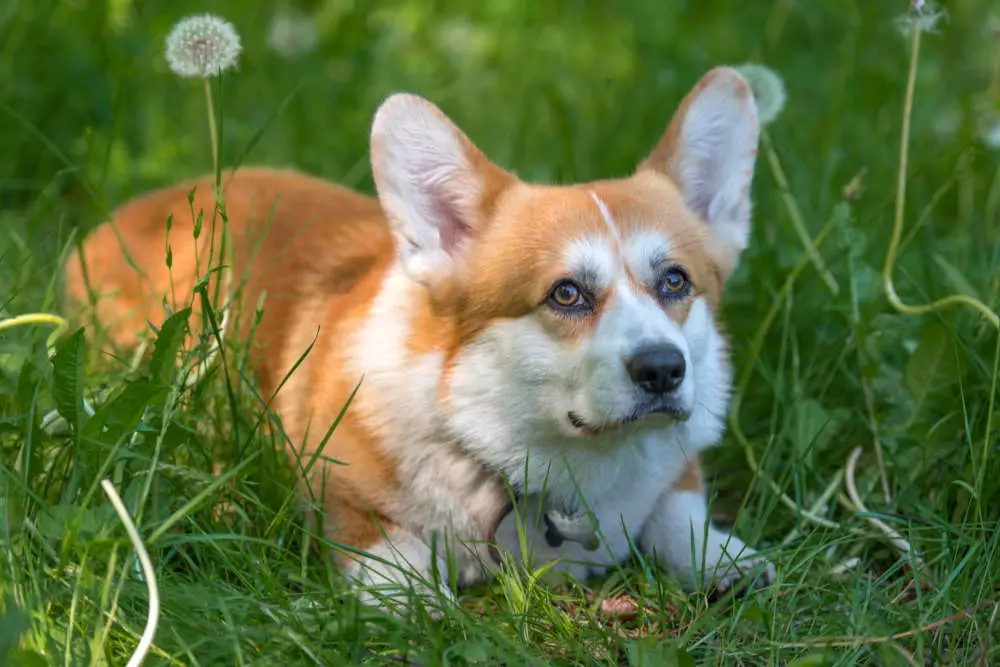 OMG! We love the way this Corgi sits and accepts its fate of false teeth. The TikTok post from Meet you Pet shows the Corgi sitting as its mom adds false teeth. The Corgi is left with a toothy grin that made us laugh and its family. The false teeth prank is a funny one for us all to enjoy.
The TikTok post begins with the corgi sitting in a living room with mom. Mom begins to add false teeth to the Corgi's mouth and starts to giggle. The caption with the post reads, "Let me inlay false teeth for you!" The Corgi does not fight against the teeth, with its mom adding the teeth to its top gums. Adding the funny false teeth leaves the Corgi looking funny and strange. The fake teeth are still in place as the post ends with a closeup of the Corgi's face.
There is a lot to love about this Corgi post. I associate the Corgi with the Queen of England, which makes the post even funnier. I love the way the corgi looks at the end of the post. The two fake front teeth give the corgi an adorable style that made me laugh out loud.
There are more than 20,000 comments about this corgi post. MotierRa invokes the spirit of Harry Potter and comments, " I am Peter Pettigrew😂😂😂." Lunaaaaaaaa1198 enjoys the post and comments, " The dog be like "it's funny? U think it's funny mom?" 😂😂😂" UrMom comments, " the way he looks back at u though like what have u done to me🤣🤣!"
Read More From Pawesome
The TikTok post is funny for everybody. We love the way the Corgi looks when it has the fake teeth inserted. Corgi's are regal dogs who have plenty of personality.