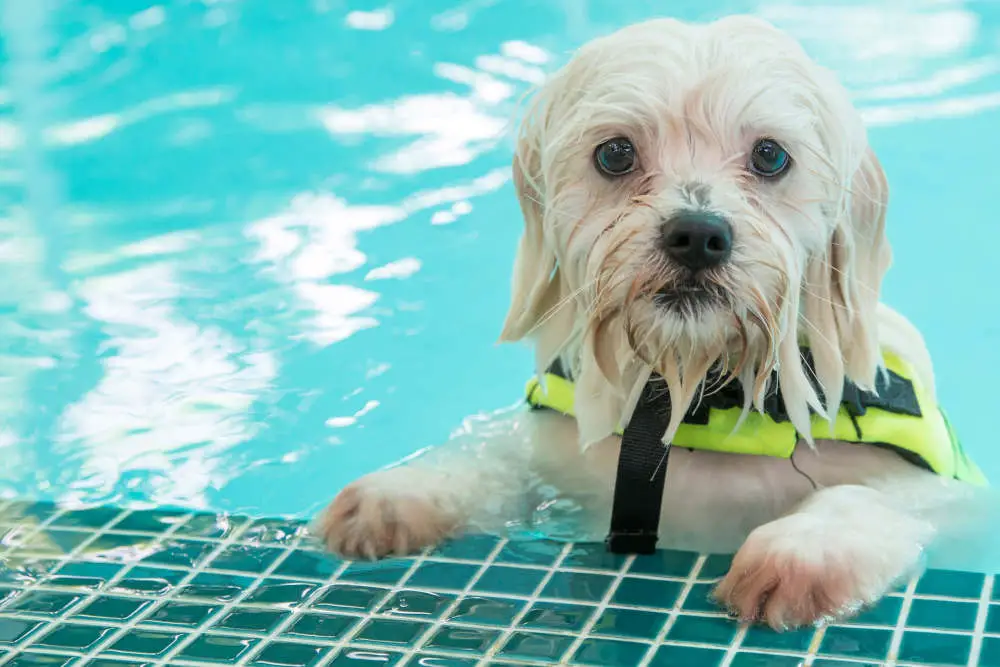 How cute is this toy poodle enjoying some time in the water? If you have poodles, you will know how much these dogs enjoy the water. The toy poodle in this TikTok post looks excited to have its pool. If any dog enjoys spending time in a small pool, this toy poodle is it.
The TokTok post begins with the toy poodle looking desperate to get in the water. It perches on the edge of the inflatable pool trying to get into the water. The Poodle hops onto the inflatable ring of the pool and places a paw into the water. This pup does not need the invitation to get wet and dives into the water. The toy poodle makes its way to the side of the pool with the camera and seems to be having a wonderful time. By the end of the post, the toy poodle is wet and having a great time in the water.
As a poodle owner, I love this post. From toy poodles to standard, I have yet to meet a member of the breed that dislikes water. Toy poodles are among the cutest dogs. It is so cute that I had to watch the post many times.
Markey the Toy Poodle decided to leave a comment most of us can agree with, "This is adorable ð¥º!" There is lots of love for this toy poodle in the comments. Tarot Page Philippines comments, "Happy Doggo!" Villarosa Elle kept the comments about the toy poodle short and sweet, "excited and happy!"
Read More From Pawesome
This toy poodle is so cute I can't stop watching. Toy poodles are beautiful and have loving personalities. This toy poodle seems full of life and fun, with its water time bringing joy to many on TikTok.