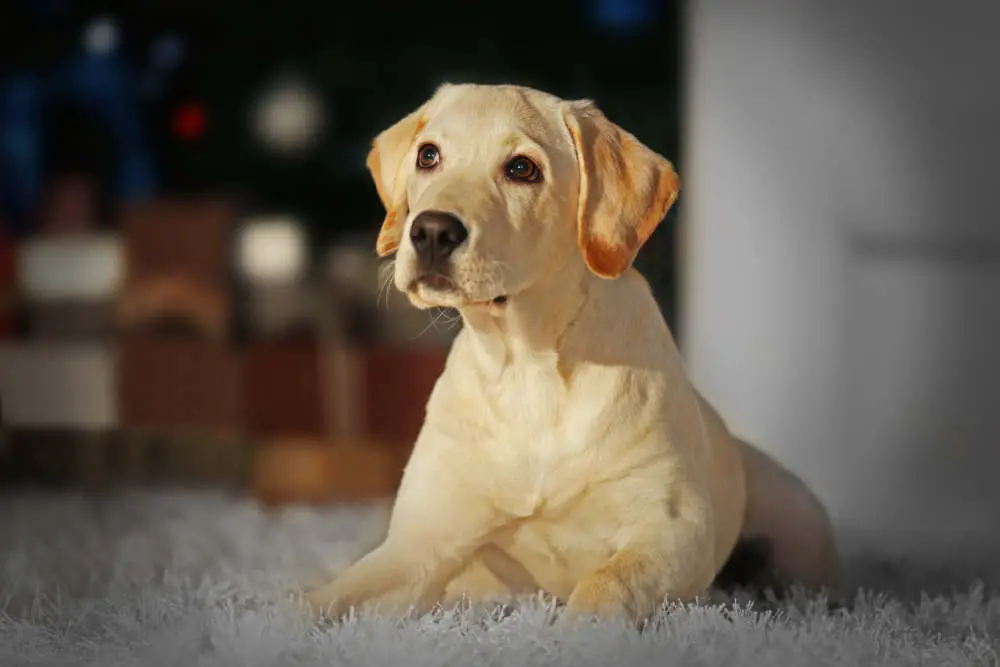 Gus the Labrador is quite a distinguished gentleman. He does not sit in any simple way for his owner. Instead, his owner calls Gus's sitting technique, the plop. This Labrador likes to do things his way, with his posture evolving to a sideways seated position. The TikTok post is funny and heartwarming because Gus remains a puppy throughout.
The TikTok post from Billie + Gus begins with the caption, "The Evolution of Gus's Plop." Gus is an adorable labrador puppy that is first seen sitting in his way. Gus sits with his front paws on the ground and his back legs poking through them. "Blue Blood" by Heinz Kiessling plays and adds to the fairytale atmosphere. We see Gus growing up sitting in different locations in his unique way. As Gus grows bigger he begins to slide his leg out to the side. At the end of the post, Gus is sitting with his rear leg propped up as he waits to head out on a walk.
There is a lot to unpack in this TikTok post. I love the way Gus sits in his unique style. Gus seems like a happy dog who is well cared for. The pup remains happy and content throughout the post.
"The Evolution of Gus's Plop" has lots of comments praising the pup. A few comments carry a warning about possible hip issues. Indy thinks Gus is a cute pup and comments, "He doesn't even look real😂 like an animated pup🥺." Raspberrygirl7 agrees with Indy, "Gus is adorable!🥰" Others raised concerns, including Chelsea Keating who comments, "This way of sitting is a common sign of hip dysplasia, I'd get some X-rays asap. X"
Read More From Pawesome
We love the way Gus sits and how beautiful he looks. We hope Gus remains fit and healthy for years to come.