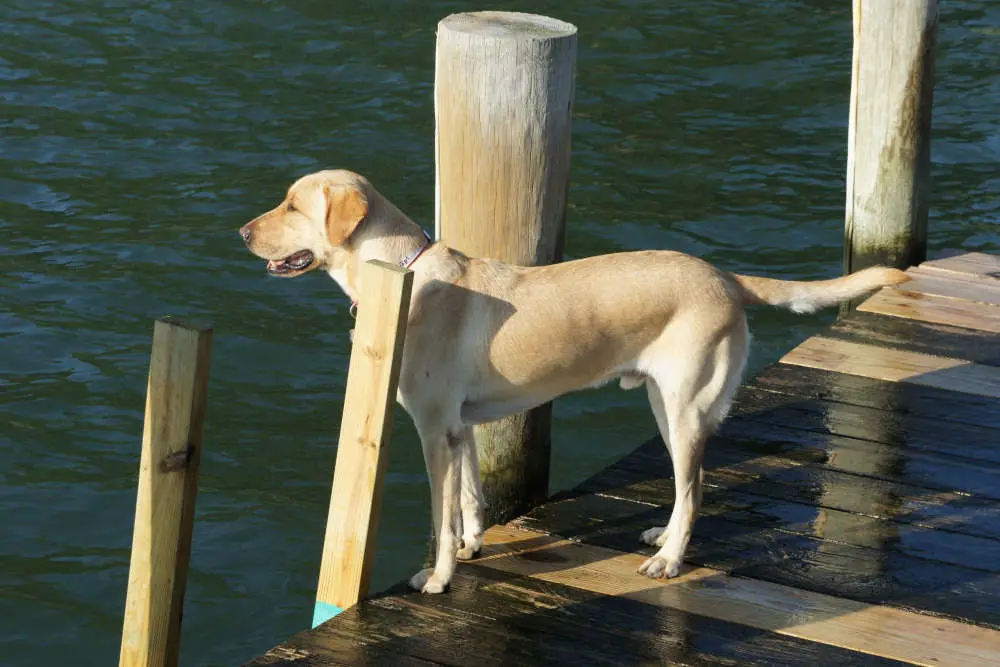 There is something so tranquil about slipping into the water and getting some swimming time in — or even snorkeling and diving, checking out the topography under the waves.
It would appear that Maximilian, on his @yellowlabmarine page, truly gets this. The video starts off with a hilarious question: "So you're breaking up with me because I dive for rocks?" It's then that we see this sweet boy in action. As he propels his fluffy body upside down, we see this adventurous Lab through an underwater lens. Carefully scanning the floor of each body of water for rocks, it would definitely appear that this daring dog is fixated on his hobby. There can be no doubt that this dog possesses the extraordinary leg strength necessary to be a deep sea diver, and his athletic disposition demonstrates just how agile Labs can truly be!
Indeed, it is amazing to see Labradors out in their element. Bred to hunt and swim, these dynamic dogs often take to the water with ease. In this video, Maximilian is just pursuing two of his passions — rocks and swimming — with great zeal.
With over seven and a half million likes and counting, it would seem that Maximilian's adept aquatic moves have transfixed the world. The famous @weratedogs account chimed in with one of the most popular comments: "We only rate dogs but this dolphin is making a heck of a first impression", slyly praising the powerful pooch's prowess in the water. @TheKaren made a Kardashian show reference, writing, "Nahhh he is swimming for Kim's lost earring y'all finna be rich." The video went so viral that even sports teams chimed in with their perspective. "Not sure how we got here, but he gives us serotonin," the Detroit Tigers wrote.
Read More From Pawesome
It's difficult to conjure up ways that this motivated yellow lab could demonstrate his swimming skills any more. A phenomenal "spokesdog" of sorts for his breed, Maximilian is truly a natural.