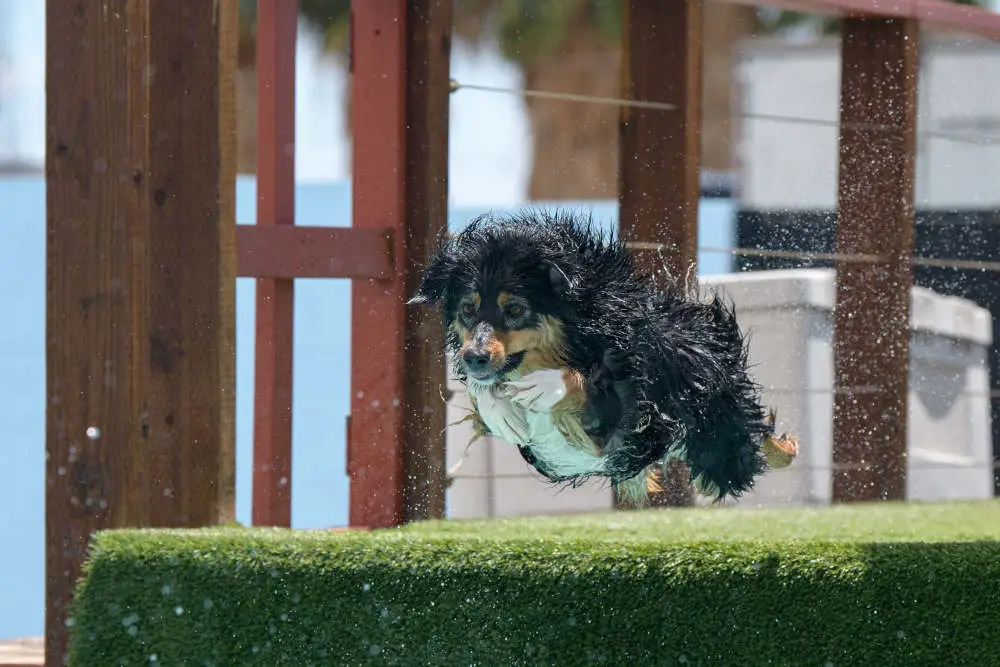 As we all know by now, practice makes perfect. And patience can be an underrated virtue. This is as true for dogs as it is for humans.
In this charming video, we see a pack of pooches rehearsing their dock-diving skills. Patiently waiting for their turn, each dog then gets a chance to show off their skills. The gorgeous dog run and pool lets us know that these pooches are most likely professionals. The first thing we hear is their handler issuing a command for the dogs to "stay" as each one gets a chance to prove their mettle. As the caption states, it's some "impulse control work for the pack." The first dog to go is, surprisingly enough, a Boston Terrier. Although this breed is not usually well-known for aquatic athletics, this particular pooch could make a case for the fact that maybe they should be. Afterwards, several other talented doggos take to the air, leaping with delight after the toy thrown by their handler.
There is something so sweet about seeing the effort with which the dogs apply themselves to the task at hand. There's no doubt that they would succeed at anything they put their paws to!
Of course, it's no surprise that this talented troupe received a lot of love in the comment section. Many of the comments called out the skills of specific dogs in the group. For example, amp_noceda wrote, "Dallas grew wings for a second" with a crying emoji. Alyssa Terry said, "Max was straight up chilling until you called him. Like 'y'all go ahead I'll go when it's my turn'. Beautiful dogs!" Evie, Frank, Echo & Tango summed it all up quite nicely, saying, "This is one of the most impressive things I've seen in dogs. I absolutely love it."
Read More From Pawesome
Indeed, if anyone ever needs some workout motivation, this would be a great video to watch beforehand!