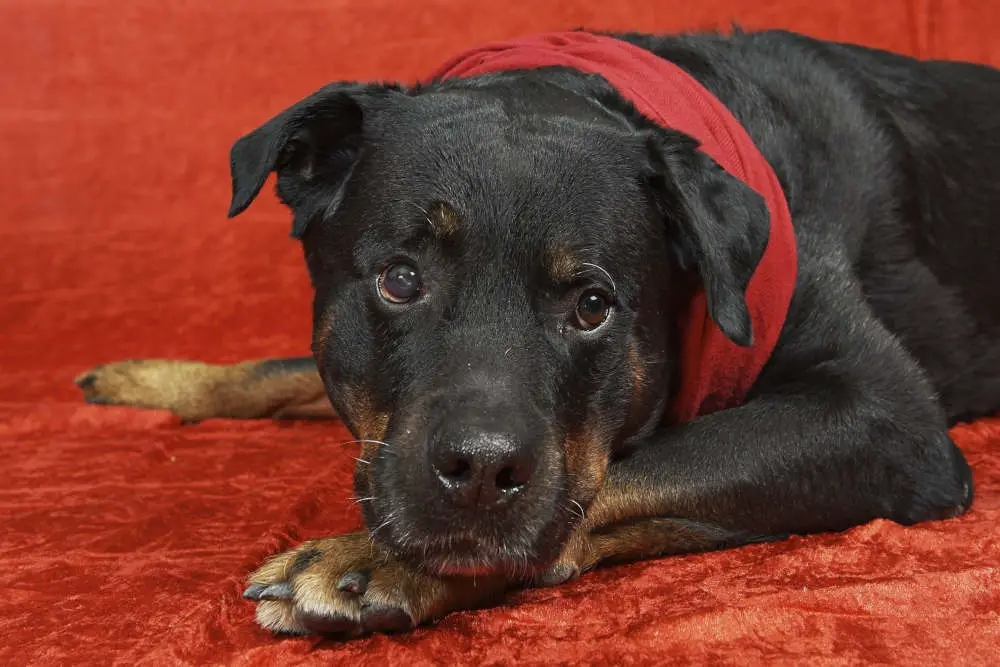 I've never seen a Rottweiler decorate a Christmas tree before. If you have watched this TikTok post from nala_the_needy_rotty you will have seen a dog help decorate a tree. The Rottweiler does an excellent job helping its mom unpack the tree and the decorations. A lot is going on in this post but the family creates a beautiful Christmas tree together. This post shows us Christmas is a time for all family members.
The TikTok post starts with Nala the Rottweiler dressed in a festive shirt. Nala and her mom start decorating by unpacking their tree and building it. Nala is excited and helps guide her mom as she builds the tree. After building the tree, the next step is to decorate it with plenty of decorations. Nala helps out by bringing her mom the lights and picking out the decorations. Nala's mom finishes decorating and lets her help out by unpacking the bow. Captions explain what is going on and let Nala's mom tell us she is a good helper.
Nala is a beautiful girl who wants to be part of the holiday preparations. I love the way Nala is so gentle with the decorations. Nala is an excellent helper who kept trying to the end of the post.
The holidays are a great time to include our pets in the celebrations. Among the comments about the post is this from Katz, "🥰🥰🥰🥰his so intelligent and cutie!" Stacey's Rottweiler wasn't as good a helper as Nala, "my rottweiler just wanted to chew up everything best little helpers though and so very loving love my star!" Emma Parsons does not think her dog would be very good at decorating. She comments, "Wow so clever my puppy is into let's grab a bauble and run at the min 😂😂😂!"
Read More From Pawesome
Nala_the_needy_rottweiler is an excellent Christmas tree decorator. This post shows the love between Nala and her mom as they get ready for the holiday season.