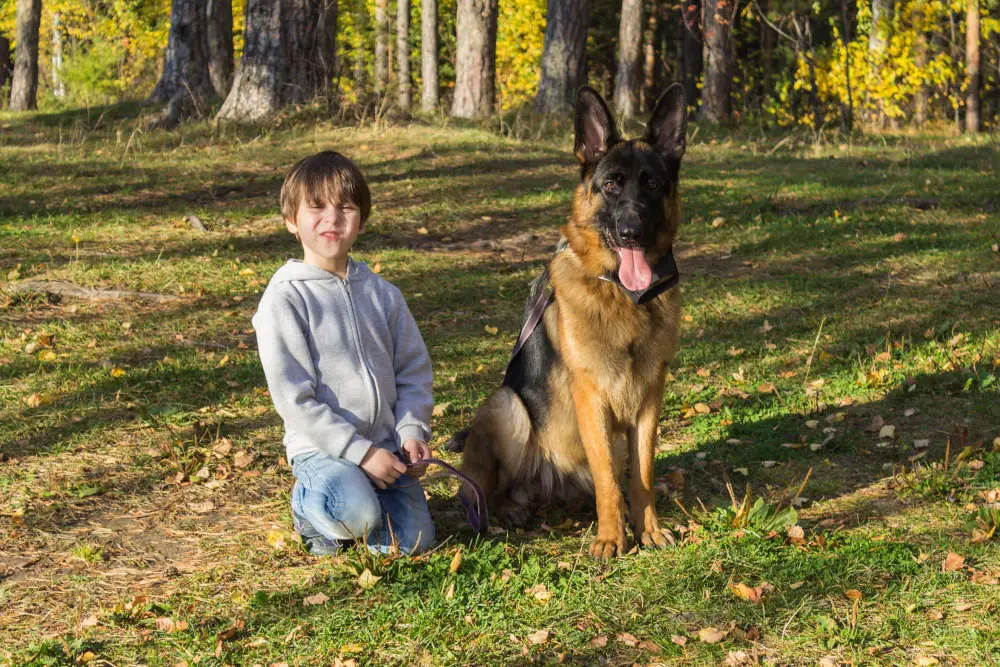 PetkingdomTikTok's post shows how smart dogs can be when they think a human is in danger. The dog in this post is a hero for all the right reasons. Keeping the young child safe when he is on the road is enough to win my praise. If anybody doubts the intelligence of dogs, this post should be enough to rid them of any doubt.
The post begins with a man walking toward his car followed by a dog. A small child walks into the road and toward the car. It is difficult to know if the driver sees the child walking toward his car. The caption with the post states the dog hears the car engine start. The dog steps between the child and the car. The dog uses its head to push the child away from the car. The dog pushes the child away from the car. After they are at a safe distance from the car, the dog stands between the child and potential danger. The car moves away and the child is safe because of the dog.
I love seeing videos like this. The dog shows how smart and attentive it is to the safety of a small child. If this dog is not a member of the child's family, it needs to adopting as soon as possible.
There are plenty of comments about the dog keeping the child safe. Kimberly Armstrong comments, "Dogs are so smart & protective 🥰!" Judy had a simple reaction to the dog's actions. "Good dog!!! 🥰" Anitacleary1 had some questions about the video, "How come the guy didn't see the child? 🥺 such a smart dog. ♥️"
Read More From Pawesome
We can all be thankful for the actions of the dog in this TikTok post. The dog has managed to keep a child safe from a car accident. This is why dogs are important members of our families.