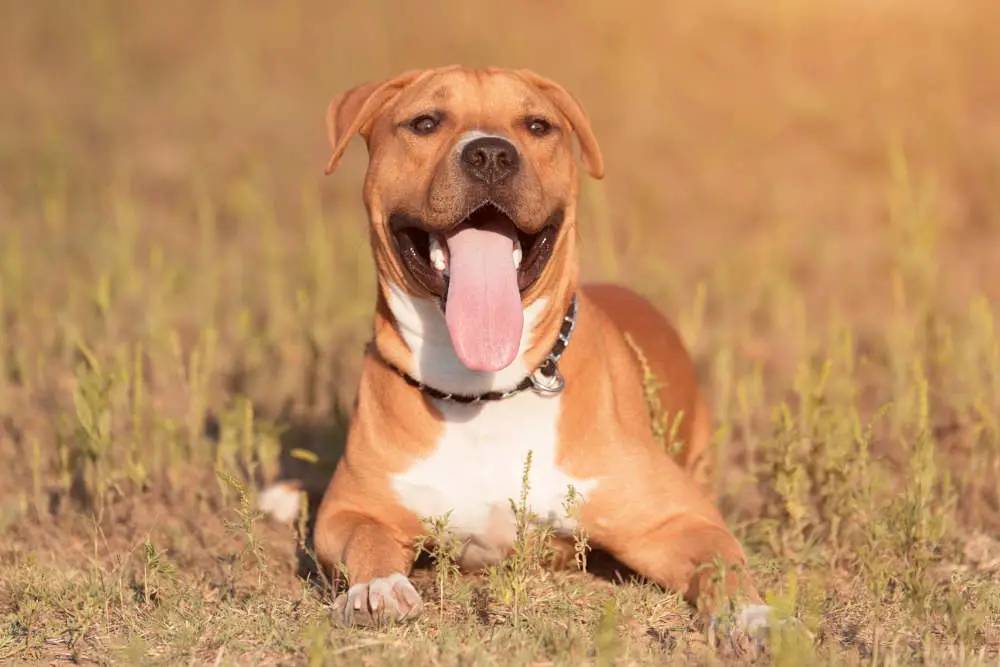 There is something so fun about watching Mom get ready to go out. Little kids everywhere love to watch their moms put on makeup and do their hair in the mirror — and it turns out that dogs like it too!
In this adorable video, with the relatable caption "Reasons it takes me forever to get ready," we see a sweet pitt mix begging for her mom's attention. As the human swipes mascara onto her own eyelashes, the pretty pooch barks impatiently. "Did you want mascara?" the woman asks. Immediately, her dog jumps up as if to signify that yes indeed, she would like some mascara as well. "Okay!" the mom replies, pretending to put mascara on the dog's eyelashes too. "Pretty!" she enthuses as the excited doggo sits looking satisfied. But the pooch is not satisfied for too long, chomping for more mascara almost immediately.
It's so sweet when our pets immerse themselves so much in our worlds that they begin to take on our traits. This beautiful bully girl has clearly spent a lot of time watching her mom get ready, and now she just wants to participate.
This sweet video has racked up almost four million likes and 10,000 comments. Gzzzg writes, "I want more videos of her yelling at you" while Leda | Woof & Wonder dog goods chimes in to note that "She said TWO COATS." Olivia seems to think the divine doggo may be influenced by advertising. "Maybe she's born with it maybe it's maybelline," she says. Meanwhile, Billiejeanking123 notes that the savvy canine seems to have already mastered the art of makeup application, writing, "I love that she opened her eyes wide." Tivraa makes a very specific observation about the makeup look, stating, "I think she want more mascara the first coat made a few lashes clump together."
Read More From Pawesome
This is just one more video to prove what we already know; it is truly a dog's world, and we humans are just living in it!