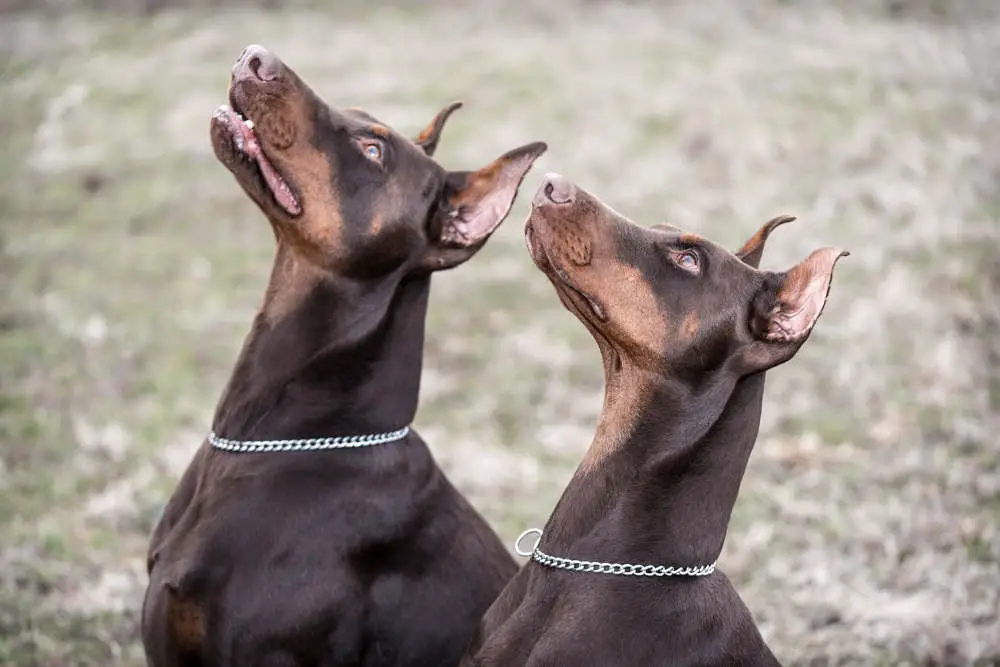 Owning many dogs can make it difficult to give one a treat and not the others. TikTok user, jesenyxlynn understands the pain of trying to spoil one dog. The post is titled, "happens every time it's so funny 😭😭." I cracked up when I watched this post because I can relate to one dog always hearing the treat jar open.
The video begins with a man in the kitchen with a dog sitting patiently nearby. The Doberman sits and waits as the man motions for the dog to shush. The post is captioned with, "tries to take the treat without other dog hearing from upstairs." As he reaches into the treat jar, the slightest sound will attract the second dog. The caption changes to, "pat pat pat!" The man looks crestfallen as the second dog makes its way downstairs and appears in the kitchen. The second person filming the post begins to laugh as the second dog walks in front of the other and waits for a treat.
I own a couple of dogs and I can relate to the frustration of the man in the post. The music, "Oh No" by Kreepa is the perfect choice to make this even funnier. The man's reaction to the second dog running downstairs for a treat made me crack up laughing. Sir, I feel your pain.
Lots of us can relate to the content of this TikTok post. More than three million likes show we have all struggled to overcome a dog who always wants a treat. Sandy commented "You must have forgotten to call my name, but don't worry I'm here" James seems to have some issues with his dogs, "they hear everything except when you're yelling at them for destroying your shoe 💀" Rachel ts has a similar reaction to the post to most of us, "I do love the look on his face when he knows that slight sound was too much 😂 this isn't the first attempt."
Read More From Pawesome
This is a funny TikTok post that will make you laugh at the reaction of the man trying to treat just one dog. We all know it is impossible to treat only one dog.