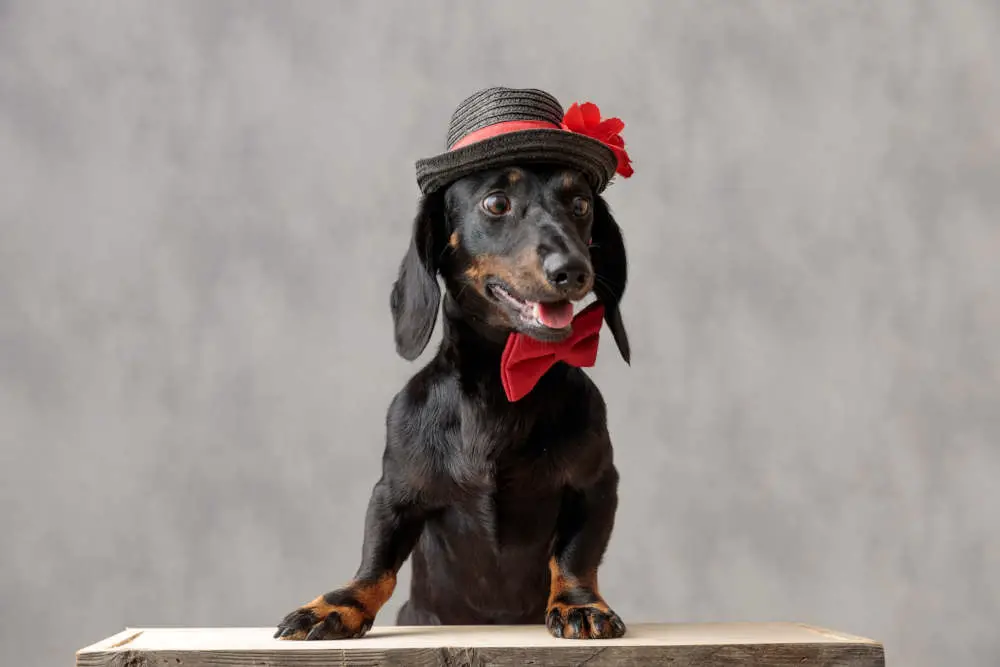 We love TikTok posts of dogs wearing hats. Add to that a dog wearing a hat playing keyboards and we are all in. Swag Dog has many videos showing his keyboard skills, and this is one of the most impressive. We love seeing dogs playing a full role in music videos on TikTok. Swag Dog is a talented Dachshund who looks the part playing the keyboards.
The TikTok post opens with Swag Dog behind the keyboards wearing a blue shirt and a small trilby. Swag Dog is playing the keyboards and moving his body in time with the beat of "Danza Kuduro." Swag Dog is playing keyboards on an urban rooftop overlooking large buildings. The camera pulls back to be high above the Weiner Dog. The post ends with a close-up view of Swag Dog playing keyboards on the rooftop.
Swag Dog is a funny canine who has a large personality. This TikTok post made me laugh as the dog looks like he is playing keyboards to the song. I have to compliment the production values of the post because they are of a high standard. The costume choice for Swag Dog matches the style of the song.
The post has more than two million likes and thousands of comments praising Swag Dog. We enjoyed the video and Emme Connolly agrees, "😂😂😂😂 He's a cool dog 😂😂😂😂😎." Shain. Nuran was unsure what he was about to watch, "I was like what is going on 🤣🤣🤣." The post received praise in the comments from Anime Edits, "The more I watch it I laugh harder😂." It's_the-King_66 enjoys the Swag Dog account, "Love your videos man they are so good."
Read More From Pawesome
Swag Dog has taken over from Keyboard Cat as our new favorite music account. This TikTok post looks as impressive as a professionally produced music video.