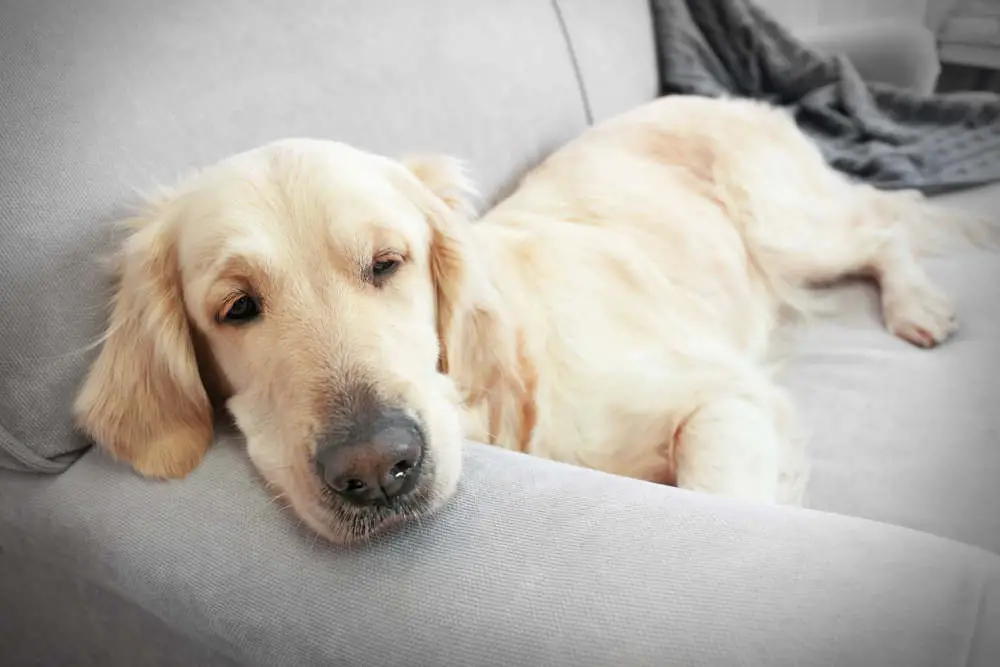 There is something special about being the person — or the dog — who inhabits the nicest room in the house. In this video, doggy siblings Zero and Remy show us what it's like to live life luxuriously.
At the beginning of the clip, we see two precious pooches casually hanging out on a chaise lounge. Their owner responds to a comment from someone who has noticed that this seems to be a special room specifically for the dogs. Their human replies in the affirmative, taking us on a tour of their dogs' humble abode.
Of course, one might argue that "humble" is not the appropriate term for dogs who live in a space with vaulted ceilings. The owner points out that the chaise lounge was from a sectional that broke, and the dogs have direct access to the backyard from their fabulous spot. Not only do the dogs have a dedicated area for their toys, but they also eat in their room.
A lovely cabinet houses items like dental treats and toys that require supervision. The room is also decked out in adorable dog-themed decor. All in all, it seems like these perky pooches really are living in the lap of luxury!
For those who have access to lots of space in their home, it definitely seems like giving the dogs their own dedicated area is a win-win for all.
Perhaps unsurprisingly, many of the comments were incredibly supportive. B wrote, "I believe all pets should have their own room if you can afford it. It's so much easier to keep the house clean when pet stuff has its own place." Some, however, seemed to feel like it wouldn't be enough togetherness for their liking. Colleen wrote, "That's nice but I need to sleep with my baby." Still others seemed to suspect that the dogs were maintaining a higher standard of living than they themselves were! Bree wrote, "They're living better than me."
Read More From Pawesome
For those who cherish their pets, it's definitely fun to think about what kind of decor they would prefer if they had their own rooms!