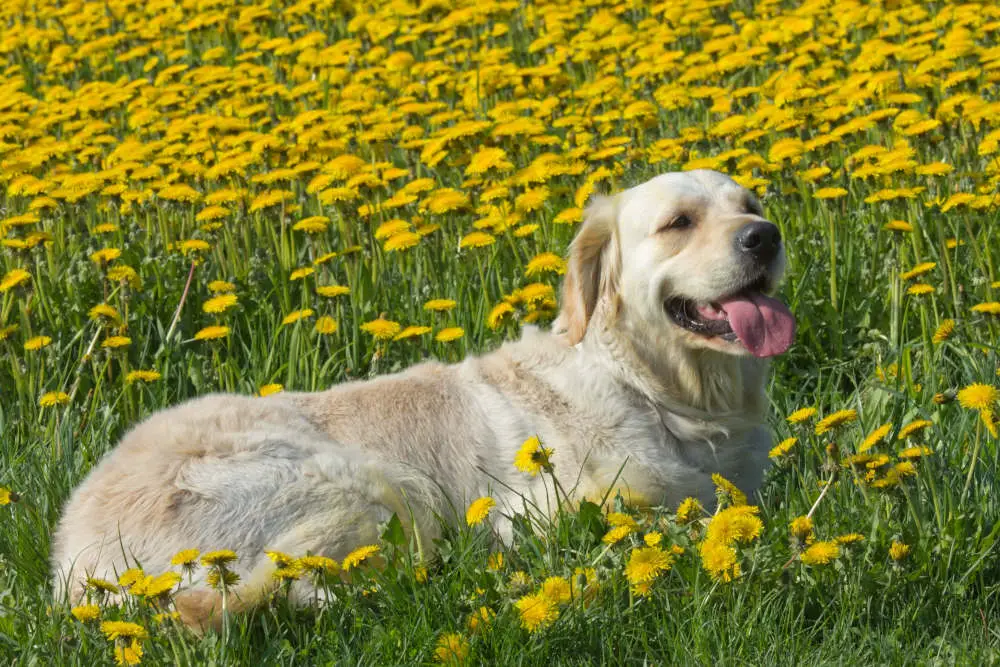 The owner of Golden Retrievers Gamja and Chip decided to recreate a flower delivery that he did in 2020 with the help of his dogs but now in 2022. The two Golden Retrievers delivered flowers to their mom on behalf of their dad and were ready to do it again.
A TikTok video of this cute flower delivery was uploaded to the TikTok channel @gamjamypotato. The video begins with an upstairs camera recording the stairs as a Golden Retriever walks upstairs holding a bouquet of flowers in his mouth. The text overlay says, "I thought this was going to be the cutest flower delivery until…."
As the Golden Retriever walks through the doorway, the bouquet of flowers snags as he walks through the dog gate. A woman laughing can be heard in the background. The Golden Retriever walks into the room and hands the flowers to his mom. His mom says, "Thank you." The video continues, and we see the two Golden Retrievers outside near a vehicle. One of the Golden Retrievers runs inside with yellow flowers and is followed by the other Golden Retriever running inside holding a bouquet of roses.
The Golden Retrievers walk inside the house and hand the bouquet of flowers to their mom completing the delivery. The video ends with Gamja and Chip's mother receiving the bouquet of flowers.
This is so sweet. It was such an innovative way for Gamaja and Chip's dad to involve both dogs in the flower delivery to his wife.
TikTok viewers loved this flower delivery. @pottahswennis said, "Oh my gosh." @msbsweden said, "Cute." @adventuringwithnala said, "They are the cutest and sweetest." @kriten.and.my.husky.sky said, "Awww. My husky just brings me dirt and attitude." @staceydenise2 said, "If you don't already have the ring, he should deliver it this way." @honeymm97 said, "It's so cute, and I like it."
Read More From Pawesome
This was the sweetest delivery that I have ever seen. Gamja and Chip's mom sounded like she loved her flower delivery. I'm sure she enjoyed her flowers.