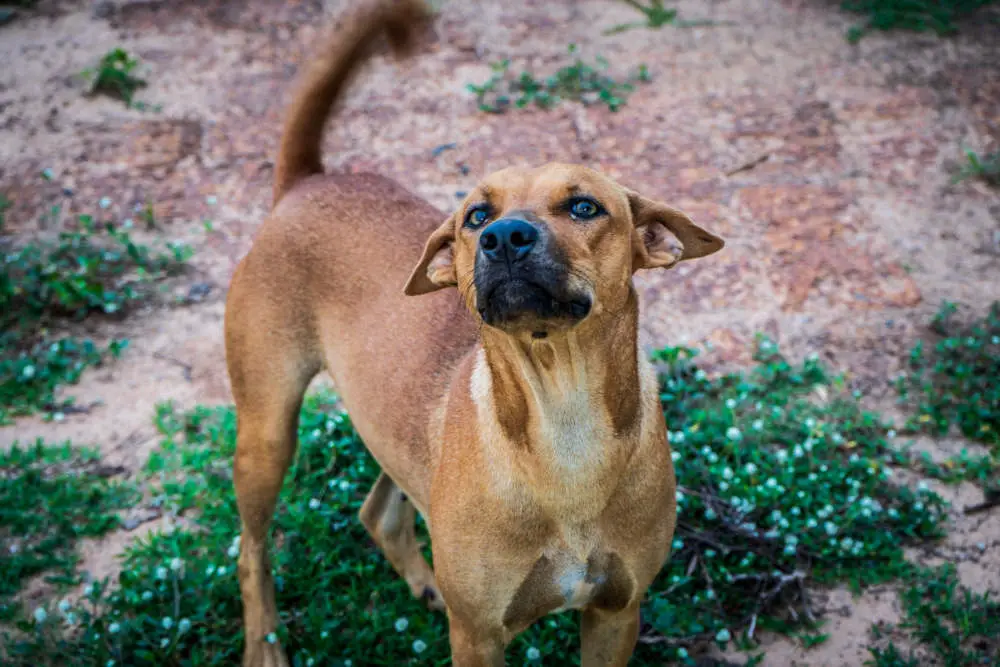 OMG! Happydoggoniall makes his dog-based TikTok posts so fun and happy. What we love about Niall is that he does not try to make his feeding street dogs about himself. Niall uses an upbeat soundtrack and focuses on the Thai jungle dogs he is feeding. We hope Niall keeps up the good work for years to come.
The TikTok post opens with Niall in a Thai grocery store buying many cans of dog food. The caption over the post reads, "Giving 80 Thai Street Dogs the best meal of their lives…" Niall arrives to feed the Thai street dogs and the first dog runs over. Niall tells the first dog he has something very special to feed him today. Niall uses the back of his pickup truck to prepare canned dog food for the pups. Niall feeds the dogs and moves on to find more living in the jungle of Koh Samui. The post ends with Niall giving each dog a treat of a bone.
Niall is one of the most impressive TikTok influencers out there. He does not place the focus of this post on himself and his good deeds. He shows the dogs as they enjoy their meal without judgment. These dogs are like any others who want to enjoy a good meal and human contact.
The comments for this TikTok post have plenty of grateful TikTokers. DaniiAmyy keeps her comment simple, "All those waggy tails 🥰 Thank you." Meggymoo2013 has mixed emotions about the post, "HonestlyWe hope wish I could save every stray dog makes me so happy but sad watching this 😢." SGB has similar feelings to Meggymoo2013, "I could never do this 'cause idk how I'm gonna fit 80 dogs in my car and home."
Read More From Pawesome
Niall is doing a great job looking after so many Thai street dogs. The post is very wholesome but makes us concerned about the lives of these street dogs.