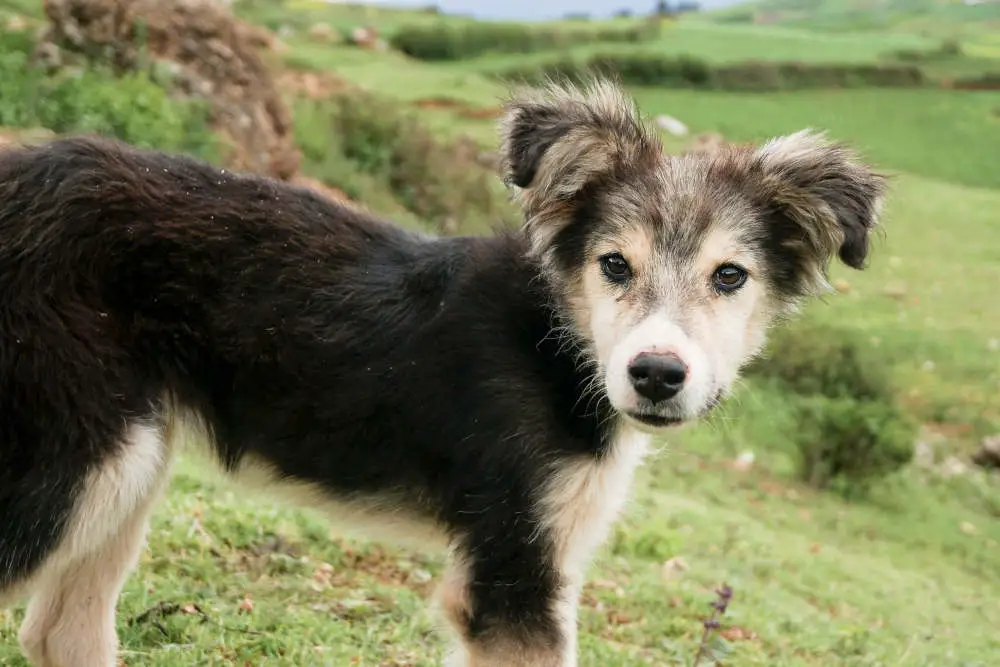 There are plenty of mixed breeds around. The husky/golden retriever mix in this TikTok post is the offspring of two adorable dogs. A male husky and a female golden retriever created a mixed breed that is so cute. The comments for the post from coribaker_ show how cute everyone thinks the puppy is at the end of the video.
The post begins with the Husky and the Golden Retriever looking up at the camera. The pair look innocent as they sit in the kitchen of their home. The caption for the post reads, "Have you ever seen a Golden Retriever x Husky?" The Golden Retriever sits with her tongue to one side as the husky sits beside her. The soundtrack by Lucas is the song, "This is What it Look Like." The second half of the post shows the puppy created by the two dogs. The puppy is cute and bears the markings of the Husky.
How cute is this puppy? I love the markings on this puppy as it is held aloft. The soundtrack of the post made me laugh out loud when Lucas sang, "Well, this is what it looks like." The parents are cute and created a beautiful puppy.
There are plenty of comments to look through for this post. The comments include this from Shea, "The Oreo retriever." Joni A. commented, "That is the cutest accident 🥰🥰🥰!" Gabby.xoxo took a rational approach to the post and commented, "I can't even imagine how much that one's gonna shed." MJ commented, "I don't think this was an accident. These two knew exactly what they were doing! 😂 Beautiful baby."
Read More From Pawesome
This is the cutest puppy from two gorgeous parents. The Oreo Retriever could become the next great mixed breed.