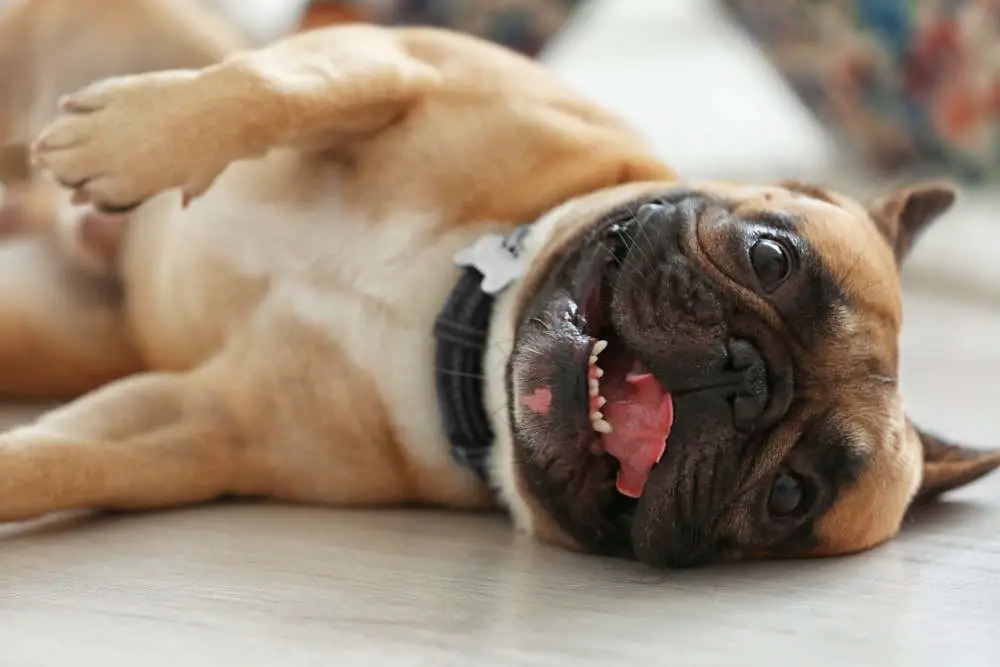 Nothing makes a statement quite like a tattoo. These days, more and more people — from all walks of life — seem to be getting tatted up. But what about dogs? Do they ever get tats?
In this video, we see an adorable French Bulldog getting a "tattoo" of his very own. However, although the person administering the tattoo is a famous Las Vegas tattoo artist, the "ink" is anything but real. In fact, there is no ink required for this tat! By using clippers, the tattoo artist carefully shaves a heart symbol — with the word "Mom" inside — onto the adorable Frenchie's rump. From the caption, we can see that the fake tattoo lasted about two years. Although a real tattoo may lost longer, this one certainly boasts a lot of advantages.
There is something so sweet about this beautiful bulldog's expression as he receives his adorable tattoo; it's clear that this precious pooch shines in the spotlight and adores getting attention.
With almost two and a half million likes, it would seem that many others admired the canine's precious ode to his mama. As Chloe commented, "He got his cutie mark." Many thought that it was actually a very smart idea. Danny Elfman in Disguise wrote, "I think that's actually a clever idea. It creates a unique marking to set your dog apart from others, making it less likely for your dog to be stolen." With all of the French bulldogs that have been stolen recently — including the dramatic theft of Lady Gaga's French bulldogs — it makes sense that owners would want to put identifying markings on their dogs. Several of the comments were from those who recognized the tattoo artist. Silvio Dimitri622 said, "Was that Rob the Original? He's incredible!!"
Read More From Pawesome
Although many people are divided on whether or not they personally should get tattoos — or what kind of tattoo they'd choose to be inked with — all can be united on the fact that this darling doggo got the cutest tat ever.