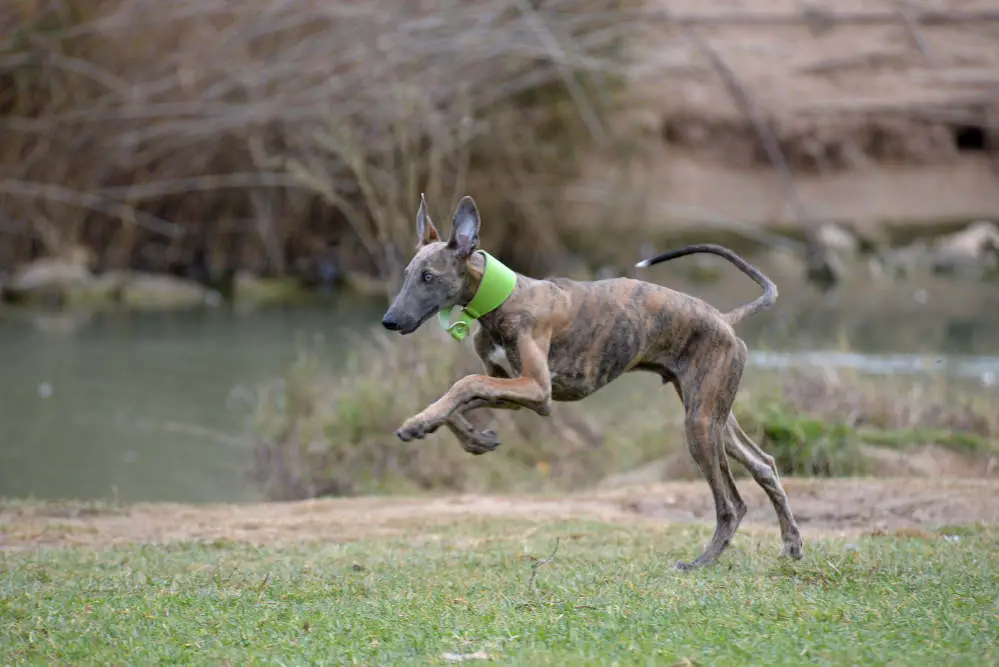 How cute is the rescue greyhound in this TikTok post? Rescue dogs can pull at your heartstrings, which Millie the Greyhound can. Most of us enjoy rescue stories, with Millie's move to her own home a feel-good tale. Millie seems to have been lucky to find caring pet parents who are giving her the best life.
This TikTok post opens with Millie the Greyhound walking around her home. The house has packed boxes and is ready for a move. The captions explain Millie does not enjoy moving house. She worries about her parents leaving her behind. Millie walks through the boxes and checks her sister is feeling okay. What starts as a worrying time for Millie turns into one of her best days. A long car ride follows and Millie takes a break to enjoy time at a park.
Arriving at the family's new home, Millie walks along a deck into her new backyard. She takes her first tentative steps into the yard alongside her sister. After a few minutes, Millie is enjoying herself running around the yard at full speed. The post ends with Millie rolling around on the grass in her new backyard.
I have always had a soft spot for rescue dogs. Millie the rescue is a beautiful Greyhound who seems gentle and caring. Seeing her change from stressed to enjoying herself in the backyard is wonderful to see.
"The Life I Promised to Give You" post has lots of comments praising the life Millie is living. Laurel T comments, "Damn this got me tearing up 🥲 I hope I can provide my pup with a yard like this one day!" Smokey & Maia love Millie but noticed her pug sister. Smokey & Maia's comment states, "The fact that the pug tried to keep up 😂!"
Read More From Pawesome
Greyhounds are members of a very caring and gentle breed of dogs. Millie's story is affecting viewers who enjoy seeing her live her best life.