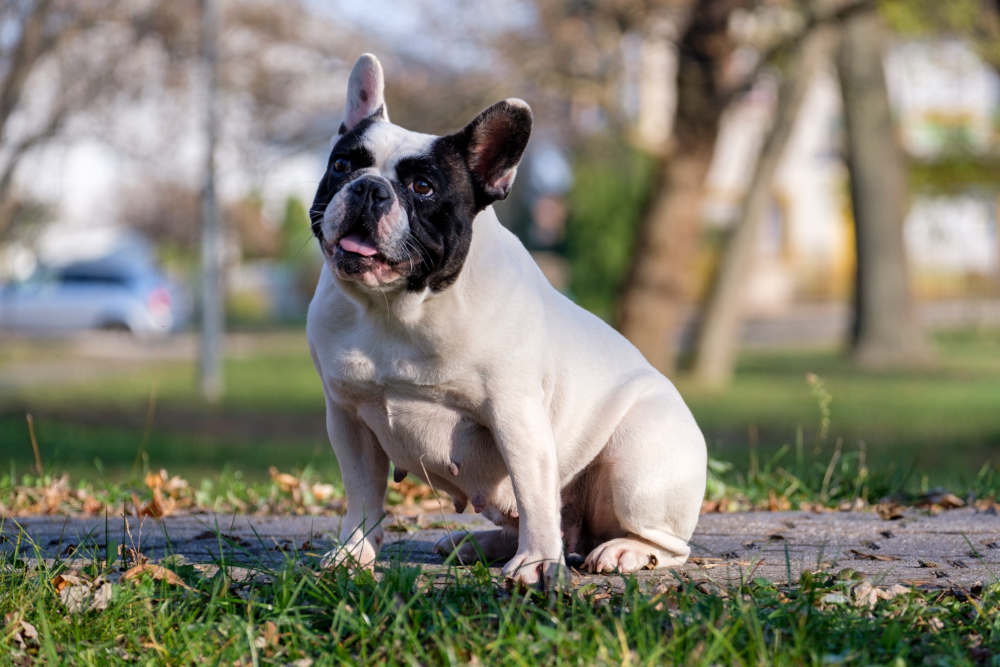 There's nothing like doing a little dance to get your spirits up. Even when you're in the doldrums, there is something about strutting your stuff that can put a smile on everyone's face.
It would appear that Dennis — an adorable French bulldog with a black and white coat — already got the memo. On his TikTok, the aptly named @dennisdances, the miniature dancing king gets his groove on for all the world to see. In this adorable video, the precious pooch prances with the song "Nuestra Canción" playing in the background. Starting from the back of the room, he picks up a blue stuffed animal and prances toward the camera. And once there's no room left for him to move, Dennis continues prancing in place. It's just about the cutest dance that one could possibly imagine; the bulldog's hilariously cute face only adds to the atmosphere of adorableness.
This is the type of video that will keep you coming back for more. In fact, many of the people in the comment section mentioned that they'd already seen it multiple times.
With seven million likes — and over 83,000 comments — it would appear that the entire world has gone wild for Dennis and his magnificent moves. PattiHale206 wrote, "My all time favorite video. Never fails to make me smile." Blueberrybobabun commented, "That's so cute it almost made me cry" while sugarbabe_4you said, "I watched this at least a dozen times!" Echoing the same sentiment as many other viewers, Desirae Donnell wanted to know the following: "Awww how did you teach him to do this?" Because the video is so popular, there were also a number of other comments in different languages.
From France to China, people were entranced by Dennis's impressive dance moves. Indeed, it is difficult to come up with the name of a more prolific dancing dog in recent memory; this perfect pup seems to have cornered the market on his niche.
Read More From Pawesome
Dennis's marvelous moves make him a true original.