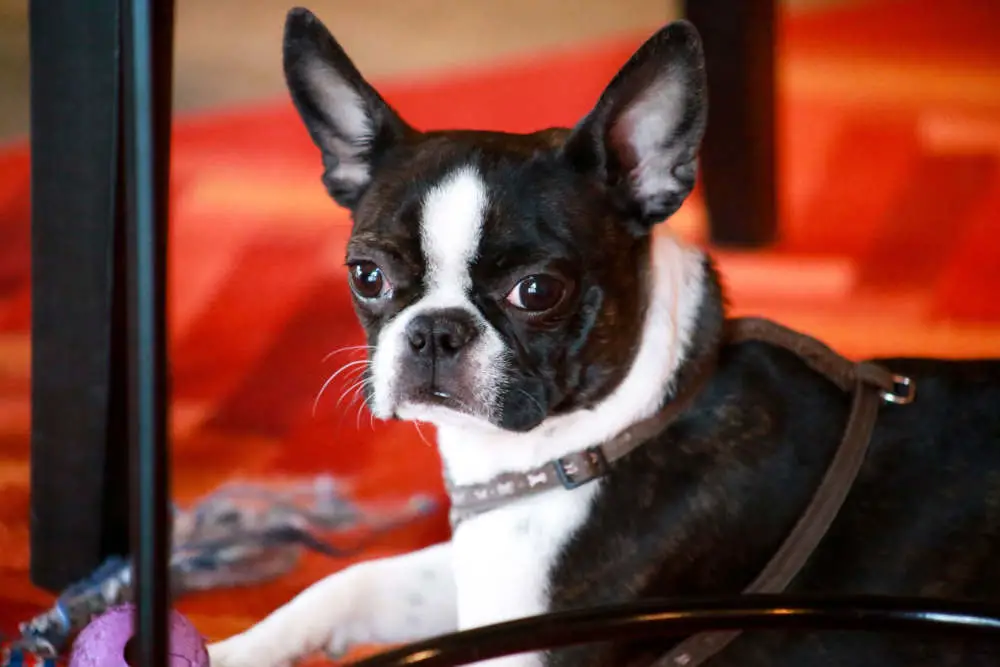 The expressive faces of dogs can be too funny. A Boston Terrier's reaction to a prank by his owner made me laugh at his TikTok video. Toby is waiting as his owner pretends he needs a diet. The pup's face says it all as he taps at his food bowl. I loved Toby's reaction to his pet parent pretending he needed less food.
The video starts with Toby sitting in the background as his pet parent measures out his food. Toby is sitting in front of a water bowl and an empty food bowl. Toby's pet parent removes most of the food pellets from the shovel and carries it over to Toby's bowl. Toby paws at his food bowl as his pet parent drop the three pellets into the bowl. Toby looks at his pet parent in disbelief and continues to paw at his bowl to ask for more. Toby ends the video with his paw over the food bowl and his eyes focused on his pet parent.
I'm sure Toby's parents gave him his full bowl of food in the end. I loved Toby's reaction to the small amount of food in his bowl. The Boston terrier has n expressive face and his pricked-up ears made the video even funnier. Toby's a funny dog who is very smart at feeding time. The final image of Toby waiting patiently made me laugh. Toby appears to be a beloved member of his family.
Lexy Burke commented, "He is the goodest boy!!!" Some TikTok users didn't like Toby's faint whine. Tik Toker commented, "NO NOT THE WITTLE WHINE😭🥺🥺" Farhan Ahmad responded with, "He pointing at bowl asking for more aww 😍"
Read More From Pawesome
I love this video from @TobytheGentleman and think it shows how smart Toby is. He seems like a good boy who deserves a bowl full of his favorite food.