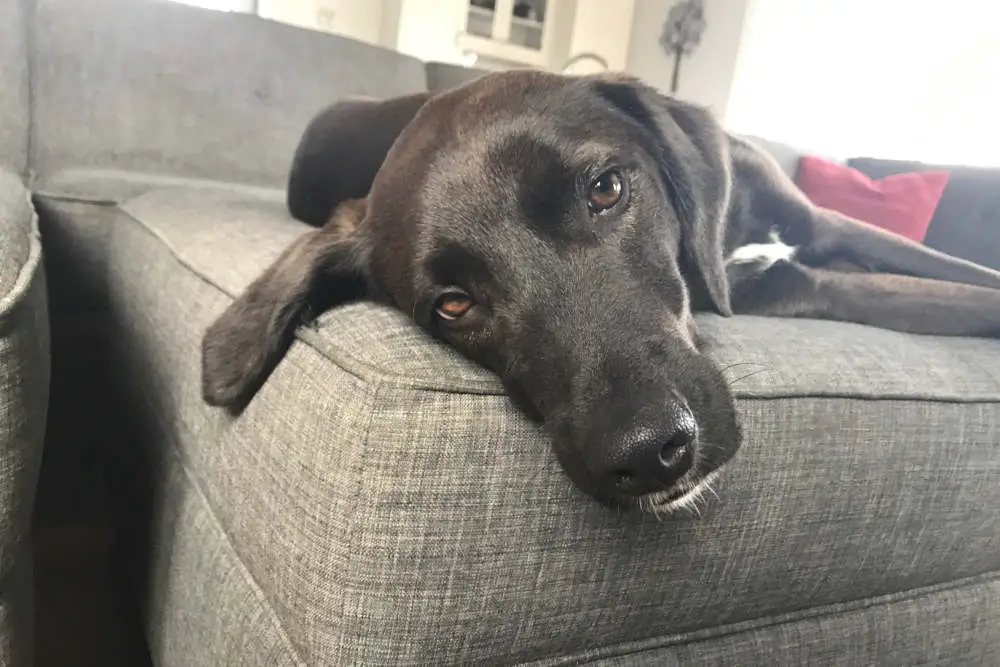 Although dogs are descended from wolves and have been bred to serve as companions and guards for humans, it would seem that many of our canine friends have mellowed out as they've evolved. In fact, some would say that modern dogs are incredibly domesticated — and not at all into the idea of protecting a house from intruders.
In this hilarious video from the @minidoodlebentley account, we see three dogs who are seemingly completely unconcerned when it comes to their score on the guard dog test. First, there's the terrifying sound of glass shattering. After that, there's knocking and a doorbell. Both noises fail to rouse the dogs as well. Incredibly, the sound of a door creaking open and a gunshot also fail to make the dogs get off the couch. The final sound, however, arouses interest from the relaxed pooches. Quickly, they spring into action and leap from their slumber. Coincidentally — or not — it happens to be the sound of a bag crinkling. Some might say that it perfectly mimics the noise a treat bag makes when a human pops it open. Needless to say, these sweet doggos seem a lot more interested in food than in protecting their home!
There's something so relatable about being motivated by snacks — and maybe a little less vigilant when it comes to guarding the house.
Hilariously, the security company ADT commented on the video, saying, "C'mon guys we trained for this." Meanwhile, lots of the other comments were about how the viewers' dogs responded to the triggering noises. Mew/Hawthorne/Loop/Percy chimed in also, saying, "My dog, a HAVANESE, this TINY, FLUFFY DOG, responds to more than these large dogs do. Wow."
Read More From Pawesome
Although these gorgeous pooches may not be guard dog candidates, they are certainly adorable in every way.