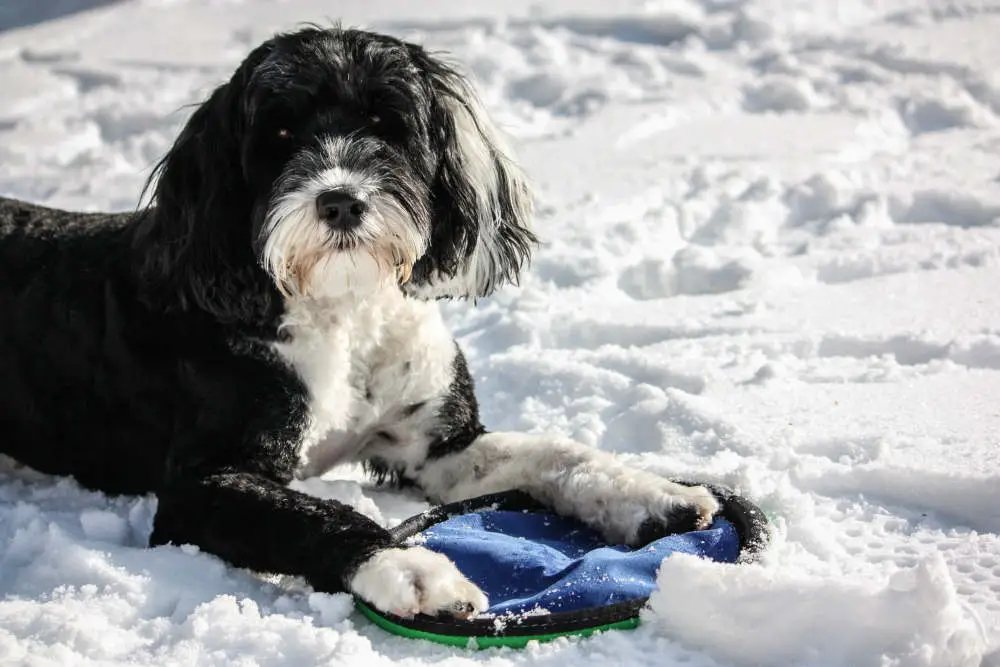 Getting a birthday present is a cause for happiness but getting the one gift that you have always wanted makes you want to cry in tearful and emotional joy. A boy named Adam has wanted one thing since he was three years old, his own dog. A few years later and his wish came true when Adam received a Portuguese Water Dog mix named Weller as a birthday present.
Adam's mom uploaded a TikTok video to her TikTok channel @cincygirl513 showing how happy Adam was to get his own dog. The video starts with Adam opening a birthday gift on the kitchen island. The text overlay says, "He's been begging for a dog since he was three years old."
When Adam opens the gift, he pulls out a walkie talkie and a plushie basketball. Adam squeezes the walkie talkie, and it squeaks. Adam's mom says, "It's cool, right? What is that?" Adam pulls out the plushie basketball. Adam answers, "These are dog toys." The text overlay says, "It's his 12th birthday party today, and we couldn't be more proud of this kid." Adam's mom says, "Oh! Are you serious? They're dog toys?" Adam squeezes the plushie basketball to make it squeak. Adam's mom says, "Oh my gosh. I'm so sorry, buddy. I guess you need a dog."
Adam's dad walks in with a puppy in his arms. When Adam turns around and sees the puppy in his dad's arms, he gets emotional and says, "Oh my gosh. I'm gonna cry." Adam's mom says, "Say hi. Go say hi. That's your dog." Adam walks over and pets the puppy. The video ends with Adam wiping his tears away.
This video was so cute. Adam got the best gift. A Portuguese Water dog mix named Weller. I can tell they are going to be best friends.
TikTok viewers loved watching Adam get his own dog. @[email protected] said, "I'm crying, too. You sweet angel. Happy Birthday." @bim_berely said, "What a sweet soul! Happy Birthday!" @rosalil87 commented, "Dang. Now I'm crying while at work. Haha. Happy birthday, mate! That is the best mate you will ever have." @westbrouck said, "I'm sobbing."
Read More From Pawesome
This was the best birthday gift ever. Adam is going to have such fun with his dog, Weller.