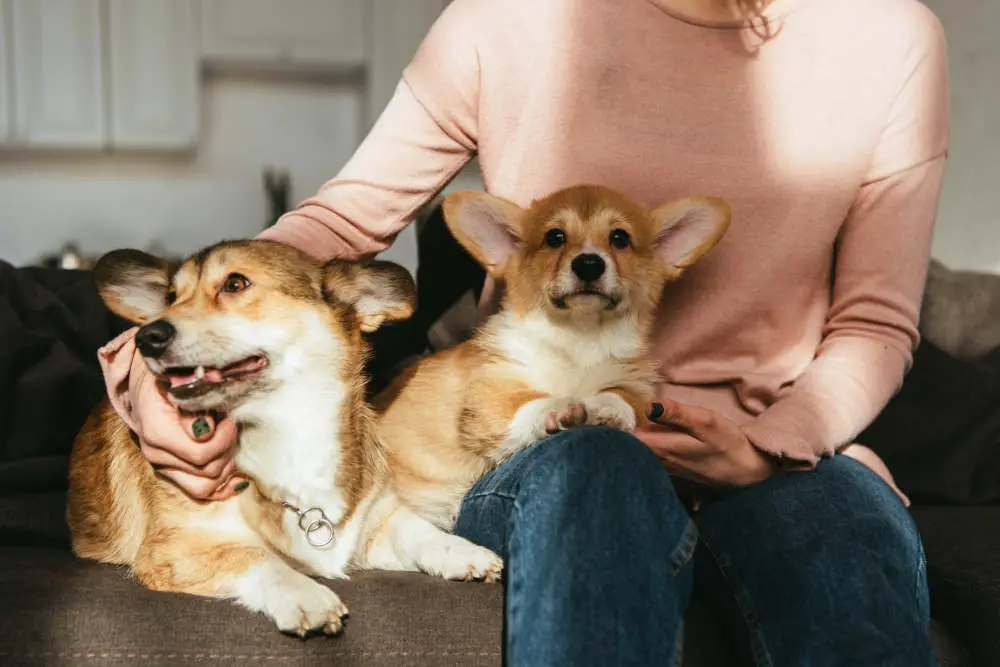 Maple and Morty are among our favorite TikTok dogs. The Corgis have big personalities that show through in this post. Having to wait for a favorite toy to finish charging seems to take forever. Maple and Morty can't wait for their favorite toy to finish charging. These Corgis cannot wait to get back to playing.
Maple and Morty start this TikTok post waiting on their favorite toy to finish charging. The two Corgis sit staring at their mom hoping she will set the toy going again. A series of captions reveal what they are thinking. Maple wants to get back to playing with her favorite toy. Morty sits and stares at his Mom as she explains the toy has to charge. The dogs do not stray too far from the toy as they wait. Maple follows Morty's lead by staring at Mom and barking in her direction. Maple carries on barking as Mom explains she has to wait. The post ends with a view of the charger still doing its job for the toy.
I love Maple and Morty. These Corgis are hilarious and this video shows off their personalities to a tee. The two Corgis love their toy and cannot wait to start playing again. Maple and Morty are living their best life.
This TikTok post has thousands of comments praising the two corgis. Moony loves the way Maple and Morty act and comments, "Omg they're so impatient it's adorable 😂." KP feels like Mom should be doing more to keep her two corgis happy at all times. "Why don't you have 2, so when one charges they can play with the other?!" Far wants to add to her family, "I want a corgi right freaking now 😩😩😫!"
Read More From Pawesome
There are lots of Maple and Morty videos, with this being funny. The impatience of Maple and Morty reminds us of our dogs. Impatience is one of the most lovable aspects of owning a dog.