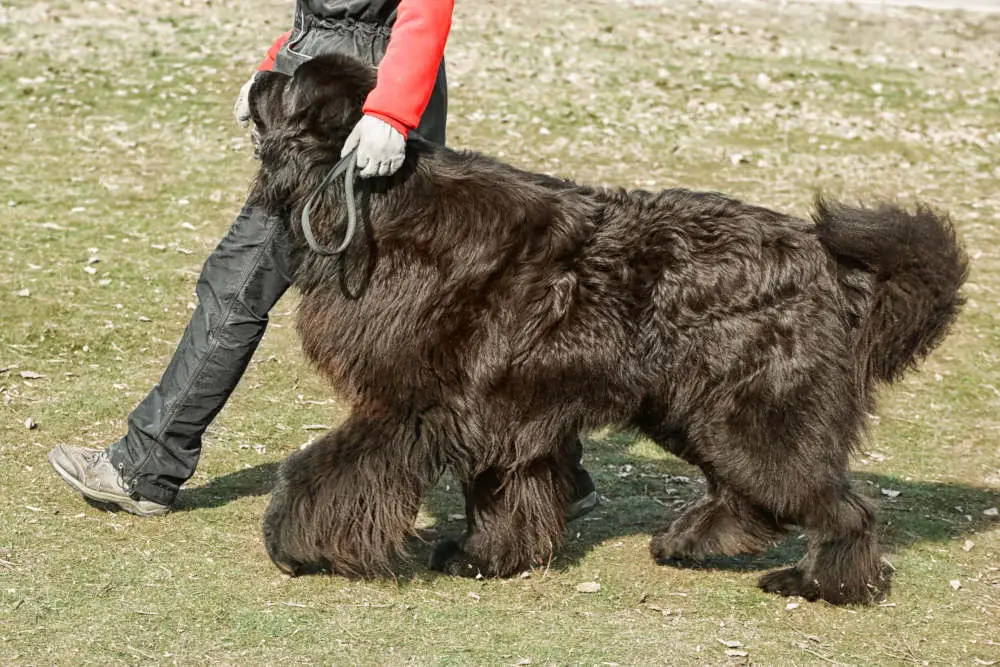 No matter how big we get, we always want to hug a parent. This Newfoundland is a big canine who thinks it's a lap dog. The Newfoundland does not seem to understand why it can't get comfy sharing the couch with Dad. This TikTok post proves you never get too big for some attention from your parents.
The post from Franklynthenewf shows Dad taking a nap under a blanket. The brown Newfoundland is almost as big as the couch when it starts climbing over Dad. The post continues with the Newfoundland trying to find a comfy spot to snuggle with Dad. The Newfoundland tries to climb onto the back of the couch to feel closer to Dad. The dog falls into the gap between the cushions and continues to battle to find a comfortable spot for a nap.
I love this TikTok post because it shows all dogs love to cuddle. The dog in the post is almost as big as the couch and seems to think it's a lap dog. The Dad in the post is very loving because he does not lose his temper. The Newfoundland made me laugh when it refused to give up on joining Dad on the couch. The post's tags include nine months old, which means this puppy is going to want to snuggle for years to come.
The post has three million likes and thousands of comments. BellaRocks commented along the lap dog theme, "Yes dad I'm a lap dog 🥰." CiCi saw the funny side of the post and commented, "There's a grizzly bear in your living room." Fefjw commented, "How sweet. Big fluffy dogs need cuddles too."
Read More From Pawesome
The Newfoundland puppy wants to show its new parent some love. There are few boundaries for this puppy as it makes it starts to grow even bigger.