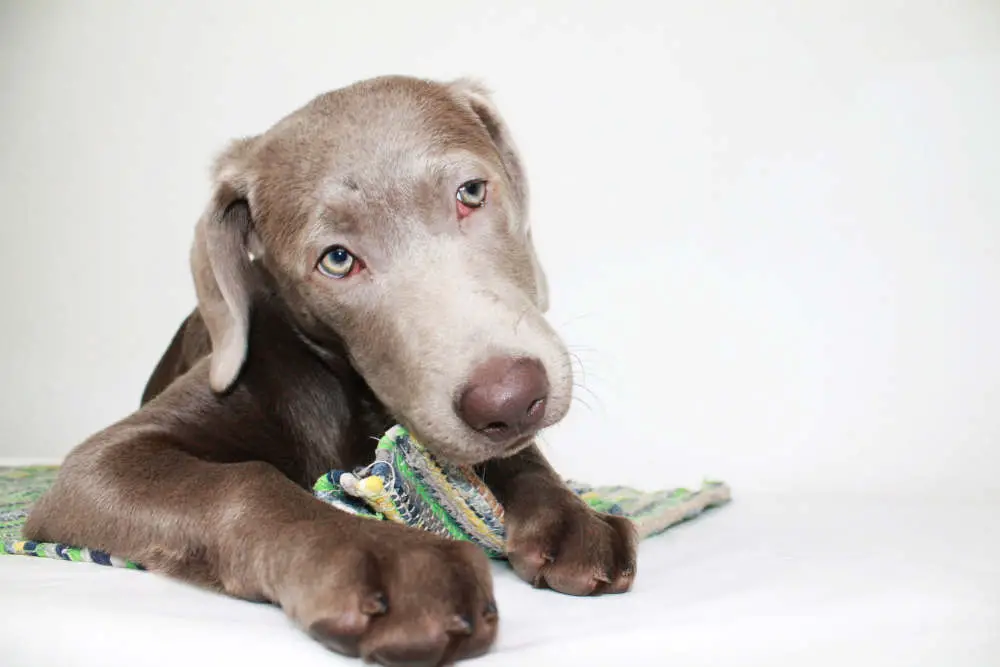 Dogs have such expressive faces. We can project our feelings onto the faces of most dogs. Few dogs have as expressive faces as Oakley the silver lab retriever. This is a large Labrador Retriever whose facial expressions match the soundtrack. Watching the post you would believe Oakley was listening to the story.
Oakley starts the post standing with his feet raised. The caption for the post reads, "explaining to Oakley why he's an inside dog." Oakley is standing with his tongue hanging out of his mouth when the soundtrack kicks in. The voice on the post says, "And then bam!" At that moment, Oakley opens his eyes wide. The voice continues to tell a story about someone injured by a truck. Oakley moves his head from side to side as the voice continues. Oakley's eyes remain wide open as the voice continues to tell the story. As the story goes on, Oakley appears to be listening.
Oakley is so expressive he is a great dog to watch on TikTok. I love many of Oakley's videos and this is a fun post that should carry a PG rating. The Labrador Retriever appears to be following the story and looks shocked. he appears to understand why he is living his life as an indoor dog.
The TikTok post has more than one million likes and plenty of comments. MariaKilistina takes a look into the mind of Oakley and comments, "😂 He's like can I go outside now? 😂😂" MykoMushroom commented, "Those eyes! 😂😂😂😂" Brooklyn 3 thinks Oakley's owner made their point, "he believes you, don't have to worry abt him going out anymore!"
Read More From Pawesome
Oakley_the_silver_lab is a fun dog who has plenty of fans. This post is funny and lets us see his personality as a family dog.