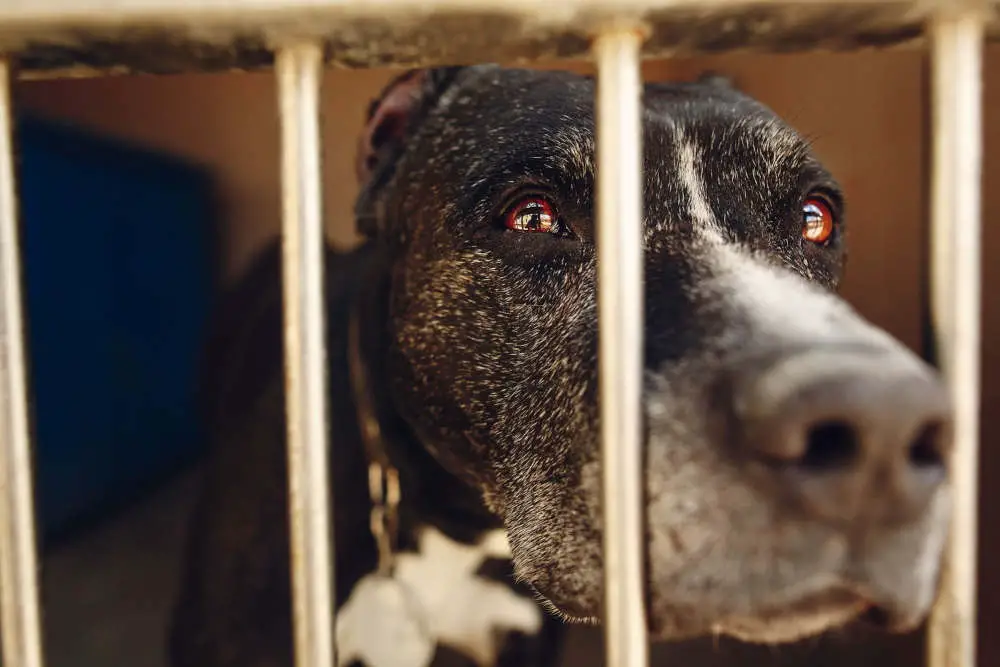 Sometimes a video can have the most impact when it says very little. A video from Joe Kay's Adoptingdogs account on TikTok has no captions but is powerful. A shelter pitbull does not need to meet its new parents to know they are heading for a new home. Placing the adopted card on American Pitbull's cage at the human society is enough to get him excited.
I'm a sucker for a good adoption story and this is short and to the point. The person holding the camera walks through the humane society's rooms toward the male American Pitbull's cage. In their hand is a card stating he's adopted. When the dog sees the volunteer making their way to his crate his tail starts wagging like crazy. The dog starts to bark and howl with joy when he realizes he's going home with his new family.
I love seeing shelter dogs go home with new families and this American pitbull looks so happy. The music makes the happiness of the moment seem incredible. One of the things I found so uplifting was the anticipation of which dog would get the hold card. I loved the way the dog reacts to seeing the card and shows his happiness at getting to live a family life.
The comments associated with the video reflect my views about adopting shelter dogs. Emmaa comments, "He knows HE KNOWSSSS🥺🥺🥺🥺" Kailynn's comment shows how most of us feel about the video, "he's doing his little dancy dance!"
Read More From Pawesome
Shelter dogs will always have a place in my heart, and the hearts of millions of rescue dog owners. Seeing the happiness of this guy when he was going home with a new family makes me so happy. I wish we could have seen him meet his new parent at the end of the video.