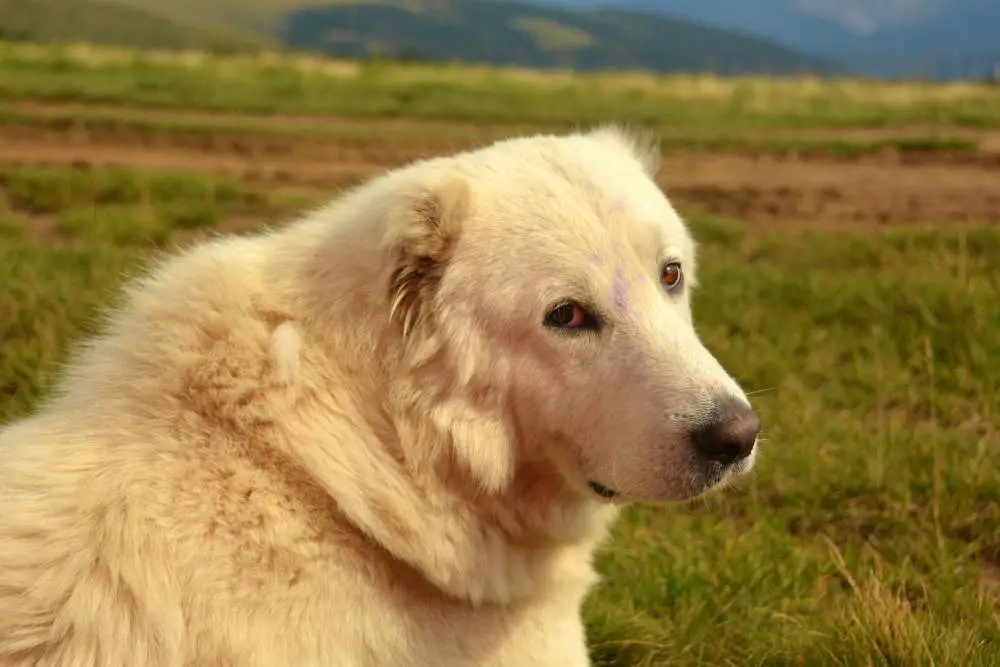 Receiving a gift on a birthday is always special. TikTok creator Hilary Billings received a Great Pyrenees as a gift from her boyfriend. The gentle giant of a dog was well-received by Ms. Billings.
Hilary Billings uploaded a video of her recent birthday gift to her TikTok channel @hilarybillings. The video's caption reads, "He got me a polar bear dog." And yes, the Great Pyrenees did slightly resemble a polar bear. The TikTok video begins with Hilary standing in front of the camera, holding up poster boards. Each side had a message. Unfortunately, Hilary was only able to see the inside of the poster board. On the outside, the viewers saw that due to her birthday, Hilary was going to receive a surprise. According to her boyfriend, he wanted to get her a gift she had wanted for a while.
After reading the messages, Hilary asks, "Where's the gift?" Hilary walks off to get a gift that is perched on a boulder. She opens a small pink box and finds a polar bear figurine. While Hilary speaks with her boyfriend, a friend walks behind her, leading a Great Pyrenees up to Hilary. Her boyfriend points to the Great Pyrenees and says, "You've been wanting this forever, babe. Forever." Hilary turns to the dog with a surprised look on her face.
Hilary's boyfriend says. "He's a rescue. And he needs love. He needs lots of love." Hilary kneels down, and with tears, she asks, "This…this is our dog?" Hilary can't contain her emotions. She hugs the dog and says, "Aww, he looks like a polar bear." Her boyfriend replied, "I know. That's the best part of it." The video ends with Hilary hugging the Great Pyrenees.
This was such a great birthday gift. Hilary loves polar bears. Her boyfriend had a brilliant idea to get her a dog resembling a polar bear. That the Great Pyrenees was a rescue made this occasion even better. Now, this dog will have a loving home.
TikTok viewers loved Hilary's birthday gift @lolanoelle1 said, "Finally, someone adopts a rescue. I'm so tired of seeing videos supporting puppy mills and breeders. Thank you." While @mz.ro said, "Your polar bear is gorgeous. Congrats on your rescue dog." @whoisthiswhorelolz commented, "I literally thought it was a polar bear coming around the corner." While @zulette.carranza said, "Same. I started laughing when I saw the comments." All the viewers enjoyed watching Hilary's reaction to receiving a dog that looked like a polar bear.
Read More From Pawesome
Happy Birthday, Hilary. Enjoy time with your polar bear. I'm sure that gentle giant of a rescue dog will love living with you.