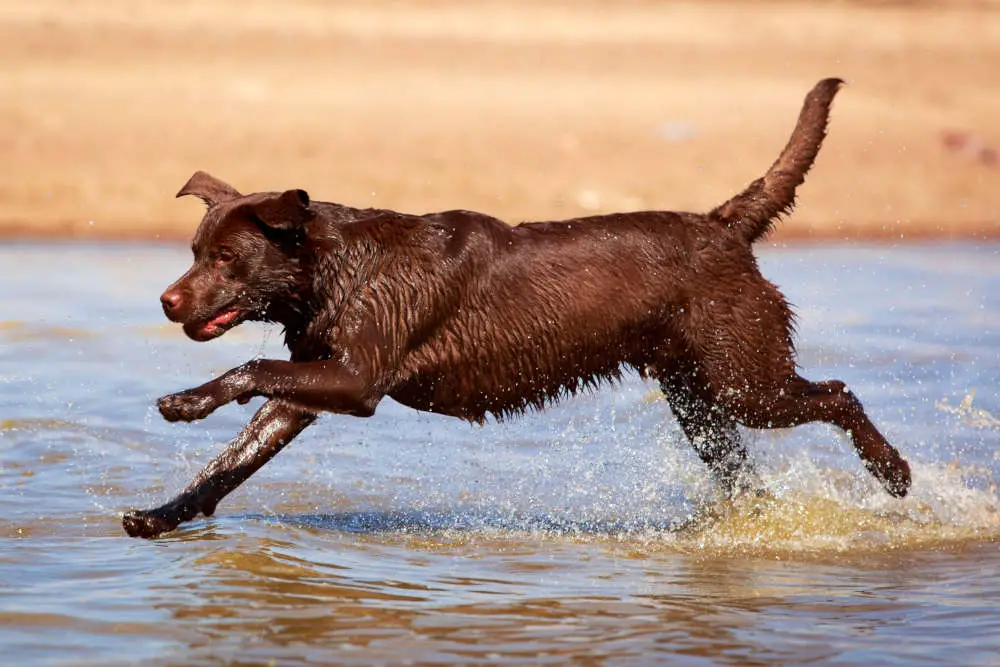 Everyone knows that getting a solid beach routine down is of the utmost importance. Although Ollie may be a dog, that does not stop him from making sure that he gets everything exactly right when it comes to his rest and relaxation strategy on the beach.
Starting off with a basket of goodies, @good.boy.ollie begins with safety first — his sunscreen is applied to his snout. Although this is clearly not the lab's favorite part of the routine, he tolerates it for practical purposes. From there, Ollie moves on to do some digging in the sand. After digging, it's time for a nice, leisurely paddle out into the ocean. Indeed, it would appear that Ollie boasts some serious swimming skills. After emerging from the ocean like a mermaid, Ollie moves on to "snurfing" — rolling around in the sand and having it stick to his beautiful coat. This, of course, results in a sandy snoot. Then it's back to the ocean to pretend he's Jaws and to remove all of the sand he's accumulated. At this point, Ollie receives an expert towel dry from his parents. During the next portion of the program, Ollie plays "no give backs" with the towel. It's at this point that Ollie is put into his fashionable bathrobe. On the way home, Ollie's parents play a game and win him a stuffed animal — it's the perfect conclusion to an exceptional day.
There's something undeniably adorable — and relaxing — about watching Ollie's fun day at the beach. It's the perfect reminder of all the important things in life — having fun and spending time with the people you love.
Of course, Ollie's fans adored his video. Memo Polin wrote, "the dog sunscreen bYE I WOULD TAKE A BULLET FOR HIM" while Charlie Mills said, "Imagine having the cutest boy ever." With over 23,000 comments on his beach day video, you can bet that Ollie is winning at life.
Read More From Pawesome
This sweet video reminds us all that sometimes you just need to go to the beach and do some "snurfing"! It's good for the soul.