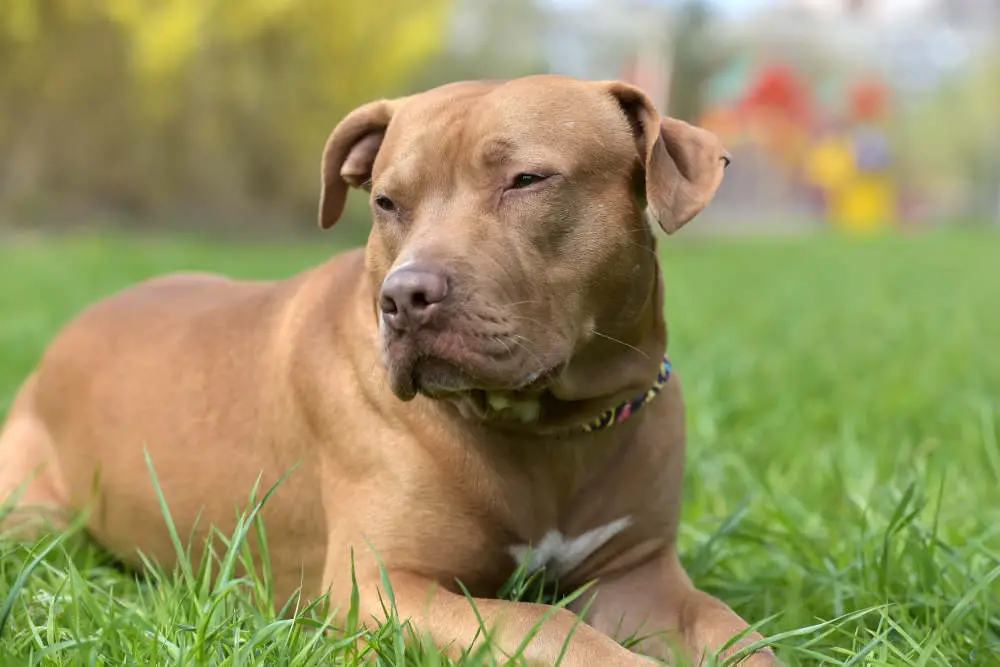 There are some songs that can really get you up and moving — but it must be stated that not everyone has the same taste when it comes to the types of tunes they like to listen to.
In this hilarious clip, a pit bull watches patiently as her human dances a lively jig to Bell Biv DeVoe's iconic hit, "Poison." Both are decked out in hoodies, but it's the canine's expression that truly makes this video hilarious. As her owner goes all out with wild footwork — and then even looks expectantly at the slightly annoyed doggo — it quickly becomes obvious that these two are not a dancing team of any kind.
This video is funny because it shows us that our pets can become annoyed by our antics as well! This very expressive pup is clearly not moved in any way by what her owner is doing.
Based upon the huge number of likes and views, it would appear that the general public definitely related with the plight of this precious pooch. Saizakc wrote, "Not me watching the dog expecting him to do something" with laughing crying emojis. So often in TikTok videos, dogs doing tricks is the main attraction. But this clip proves that a sassy dog watching his human can be just as funny sometimes.
AshleyPonce1 took careful note of the doggo's stubborn countenance as the dance began, writing, "He said 'I told you I'm not doing it.'" The owner revealed a gracious reaction to all of the attention, commenting, "She was given plenty of treats after and only had the hoodie on for about 10 minutes, she's a people pleaser."
Read More From Pawesome
If this video is proof of anything, it is that the dog is indeed a major people pleaser. Her deadpan expressions during the dance could make her a rival of any of today's top comedians, and there is no doubt that her legions of fans are eagerly awaiting her next collaboration.