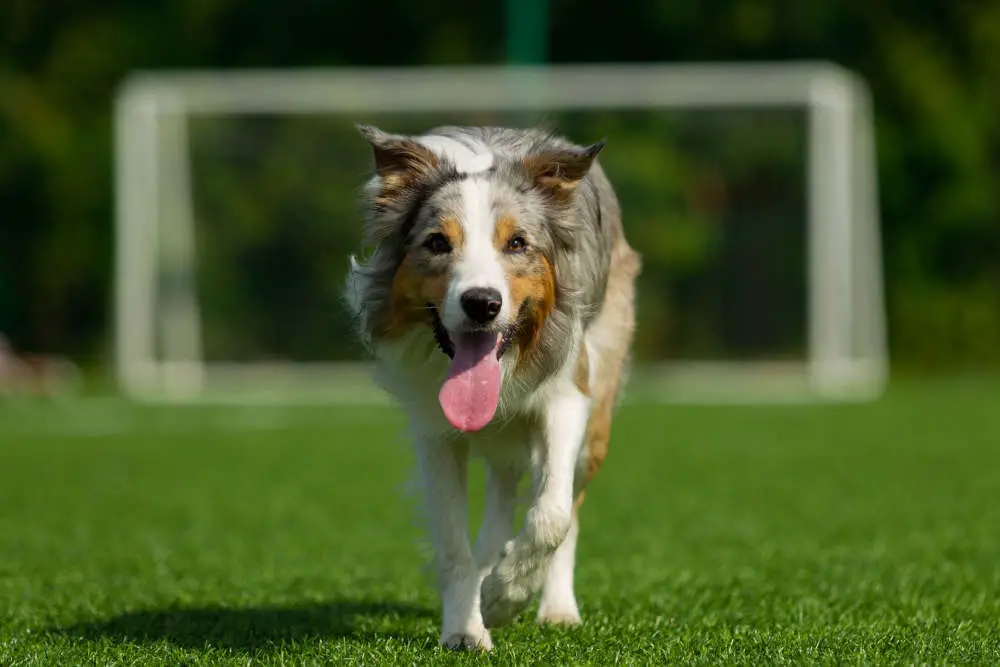 Who doesn't love a smiling dog? We love the positive attitude and energy of Kate Gill and her dog. I don't know if it is a trend to kiss your dog and make it smile, but Kate's pup understands the assignment.
The post starts with Kate and her dog sitting together looking at the camera. The caption reads, "This is your sign to try this trend with your dog." Kate's dog looks off-camera to the right. Kate puts her arm around the dog and kisses its forehead. She then puts her head against the dog's forehead. Kate's dog gives a wide smile as the pair look into the camera. The color post turns to black and white as the frame freezes on the happy pair.
How cute is this post from Kate Gill? Kate likes to maintain a positive attitude, which is easy to see in this post. It is easy to see how positive Kate and her dog feel about each other. I love my dogs in the same way as Kate. Her pup looks so happy when the pair shares a hug I almost shed a tear.
The post from Kate Gill has more than three million likes. There are plenty of comments about this happy post. Kate Gill starts the comments section with this, "This will not be a space for negative comments towards myself or anyone else. Hurtful remarks will be removed. Only here to spread positivity + love💛!" TJ comments about how cute this post is, "I thought the smile was the cutest but then he closed his eyes 🥺🥺!" YorkieLove8 enjoyed the post, "This is the best 🥰. 💕🐶💕!"
Read More From Pawesome
This is an adorable TikTok post that shows a strong bond between dog and owner. A smiling dog always makes me grin. Kate Gill's dog is cute and is living a great life.