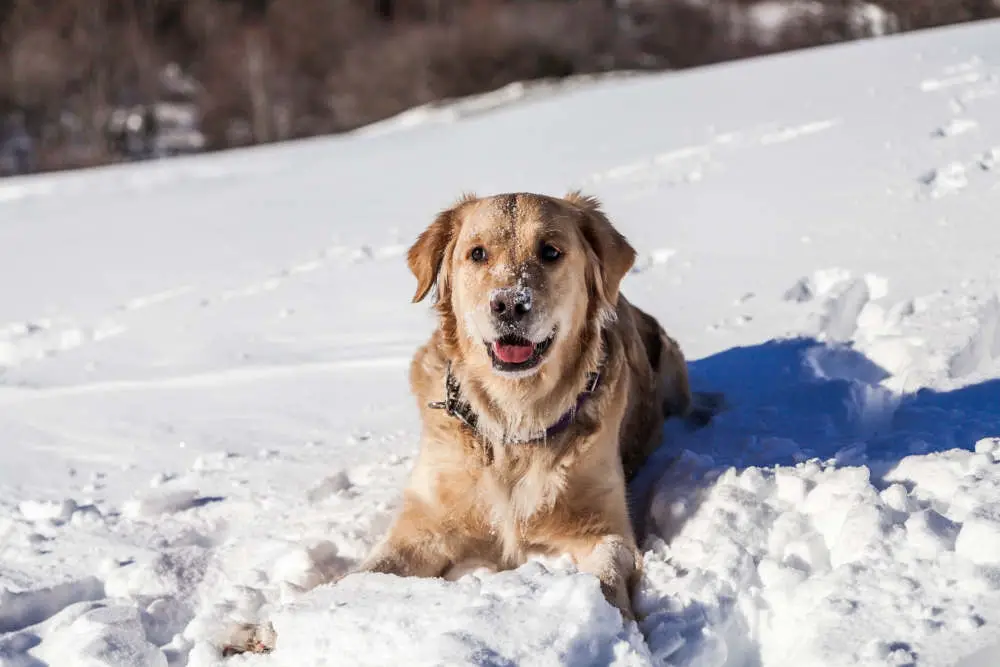 We love it when dogs get to live in the best way. This Golden Retriever is having the time of its life skiing with its owner. This pup shows us that keeping yourself happy is as important as worrying about life.
The TikTok post from Decadent_Pet begins with a Golden Retriever running down a hill. Snow covers the trees to either side of the slope and falls to the floor. The dog slides down the slope and picks up speed. After a few years, the dog stops itself and hops up onto its feet. The post continues with the dog walking off the slope on its leash. The pup's fur has snowballs stuck in its fur.
I love seeing dogs enjoying their lives. My dogs get an ear infection if a drop of water touches them. Seeing this Golden enjoying itself on the slopes gives me a happy feeling that is hard to match. I admit to laughing out loud when the dog started sliding down the slopes. The snowballs hanging from the Golden's coat made me smile.
There are thousands of comments for this TikTok post praising the dog and its family. Phoebe wants to join in the fun and commented, "I wanna reincarnate into a golden retriever in a rich family." Alyssa Benavidez commented on the snow-covered pup, "The snow dingleberries!" Ghostlogic has similar problems to our own when it comes to ear infections. "Meanwhile my golden is like, I got slightly misted with water, and both my ears have an infection."
Read More From Pawesome
This is a fun TikTok post that shows us how we can enjoy life to the fullest at all times. The golden retriever in the post is carefree when sliding down the slopes.