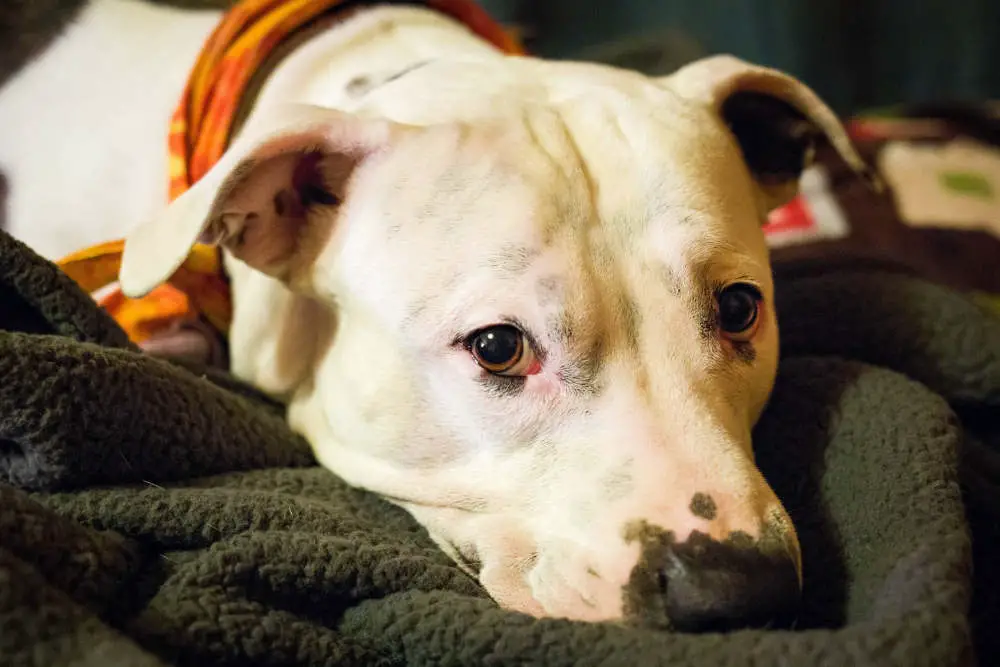 Anyone who does not believe dogs have strong feelings needs to watch this TikTok post. This is a funny post when you think about it from the dog's point of view. It also shows how much the pup's owner loves her. The time and attention the owner pays to the pup after a trip to the vet shows this dog has a very loving home.
The TikTok post opens with a pitbull and her human mom sitting together on a couch. The caption with the post reads, "Taking a personal day." As the pair sit together, the pet parent shifts the blanket around them and cuddles the canine. The voiceover explains the dog is acting as though she has been through a traumatic experience. She goes on to explain he has been to the vet and had a single shot. The shot has left her so traumatized she needs to cuddle until dawn.
As a dog owner, I can sympathize with the pet parent caring for her dog. Every dog owner has seen their pup struggle to come to terms with a trip to the vet. Shots can be a traumatizing experience for all animals and children. There are times when we all need a personal day after a shot. This dog may be taking its experience to another level of importance.
There are plenty of comments and likes for this TikTok post. Monica Rivers think the pitbull needs even more pampering, "you forgot her a pupachino. lol!" Laurennicole thinks this is a cute post and comments, "Omg the way she closed her eyes once you wrapped her up is adorable." Aubrey has her own pampered pup and recounts a story, "The vet put a band-aid on my dog after his shot and he decided he couldn't walk on the entire leg and dragged it around until they removed it!"
Read More From Pawesome
The love between the dog and her owner is beautiful to see. The pet parent's decision to wrap up her dog and care for it after a vet visit shows true devotion.