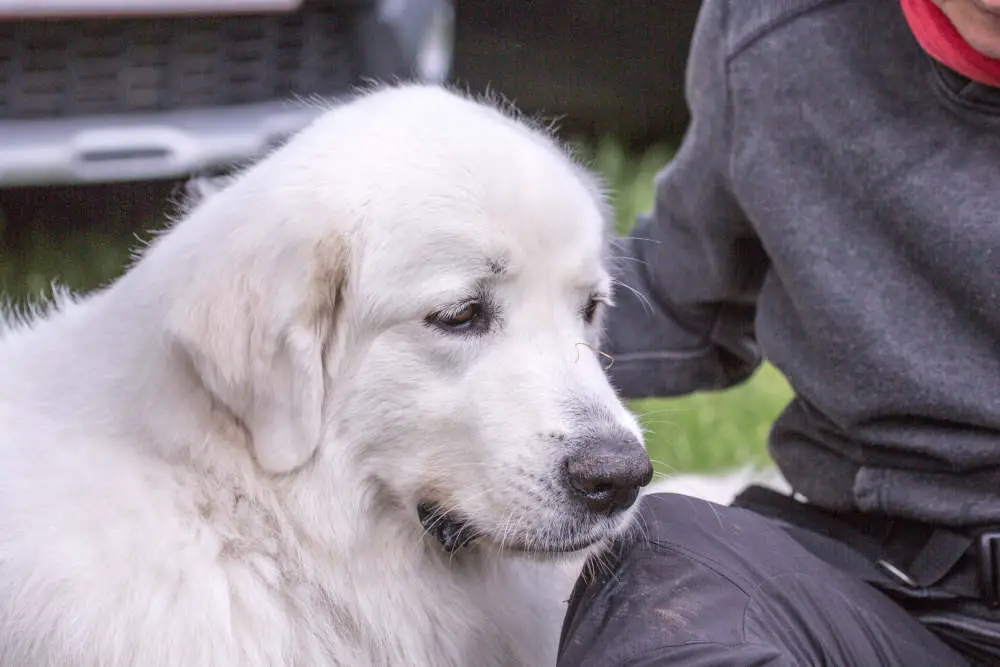 Rescue dogs have stories that bring a tear to your eye. The reaction of this gentle giant to leaving her family would melt the hardest heart. The images of her waiting for her first family to return for him are heartbreaking. A bright spot is the title of the TikTok post, which states she has already found a new family.
This TikTok post from Shelter Mommy is heartbreaking. The dog in the post is waiting by the door of the shelter for her family to return. The family surrendered their dog after seven years with her. The shelter worker tries to comfort her and tells her everything will be okay. The captions with the post explain the dog acted as a guardian to the family's children. The post goes on to explain dogs like her do not understand they will not see their first family again. This loving dog is the perfect advertisement for adopting from a shelter.
There is plenty to unpack in this TikTok post. My heart was breaking for the female dog in the post. We do not always think about the pain and suffering of our animals when they are unsure of what is happening to them. I was happy when I realized the title of the post was that she found a new family. It's a perfect way to end this post that tugs at your heartstrings.
Shelter Mommy gave an update, "An amazing couple came to the shelter to foster for the holiday. They fell in love with her, had always wanted the Pyrenees, and adopted her 🥰." Natalia has her own adoption story, "I adopted 2 wish I could do more they are the best dogs In The world." R_Alj posted a simple comment, "she looks sad 💔!"
Read More From Pawesome
There are many reasons why people have to surrender their pups. This post is sad but has a happy ending. We hope this dog lives the long and happy life with her new family that she deserves.