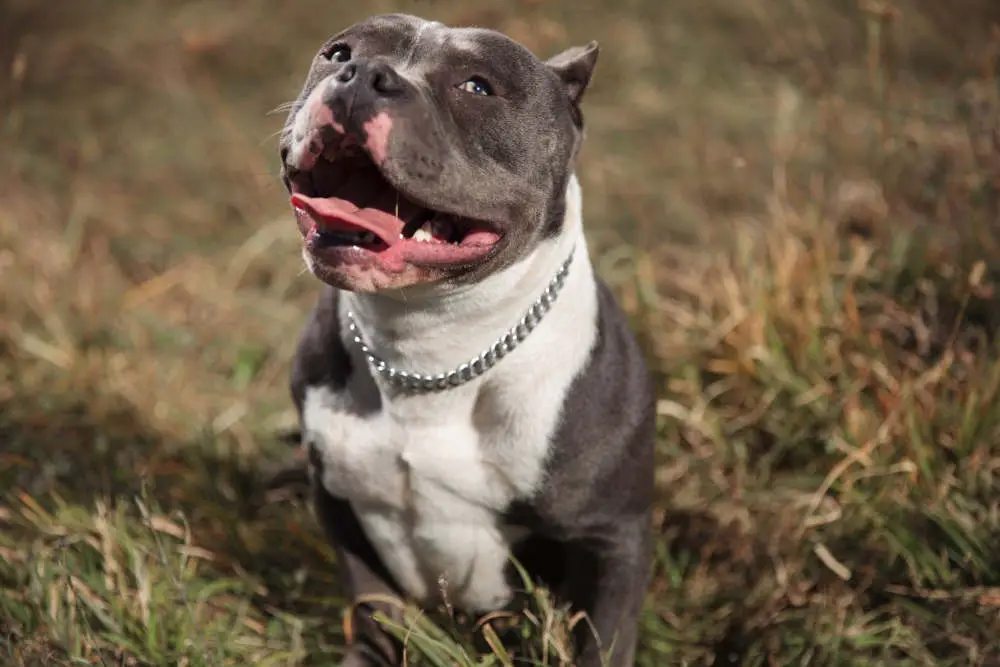 OMG! We are in pieces from laughing at this American Bully. This is one of the TikTok posts where the music and images combine well. We are big fans of the American Bully breed and this puppy has a lot of personality on the show. The post from MayaxMack shows how jealous a pup can get when they think Mom smells of another dog.
This is a simple TikTok post that comes together perfectly. The soundtrack of "Why you Asking all Them Questions" and the captions enhance the post. The American Bully puppy in the video sits down with its nose twitching as it smells Mom. The puppy rocks back as the caption read, "When Mom gets home smelling like another dog." This puppy shows off all its personality by shaking its head and rocking back as it smells the dog on Mom.
I love the American Bully breed and this puppy made me laugh out loud. All dog owners have had the experience of a pup smelling us after meeting a pup. My dogs have not reacted like this puppy. The music and the images fit together well. This is one of the funniest TikTok posts I have seen recently.
There are plenty of comments about this American Bully. Angela thinks the pup's reaction is priceless, "He understood the assignment 👏🏼!" Jay has had a similar response from her dog, "My dog avoids me every time I come home smelling like another dog 😭." She/They/This commented, "he is so cute and funny I had to watch it so much it's funny 😂😂😂!"
Read More From Pawesome
This American Bully puppy is a fun dog and looks beautiful. His reaction did make us laugh out loud. We hope he has forgiven his Mom for spending time with another dog.