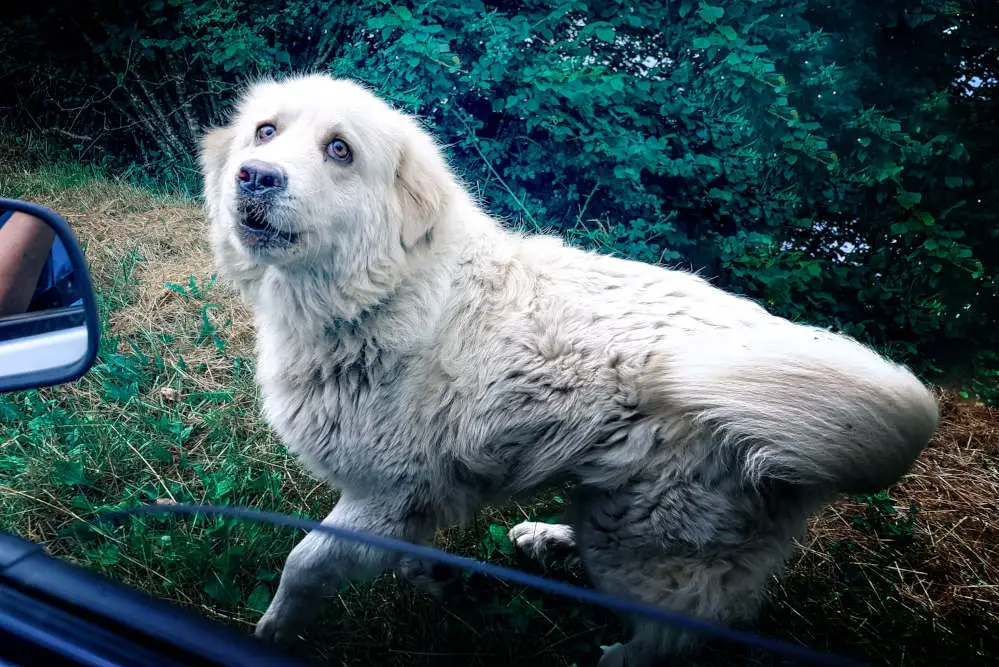 Big fluffy dogs are adorable and get a lot of attention. The gentle giants attract humans that want to pet them. It isn't unusual for this to happen, but it might irritate people if this delays a flight. And a flight was delayed as flight attendants and pilots delayed a flight to pet and take a picture of a Great Pyrenees.
TikTok creator @lovimals reposted a video to this TikTok channel of an owner taking his dog on a plane. The TikTok video begins with a flight attendant taking a picture of the Great Pyrenees. Next, we see that the Great Pyrenees has walked into the cabin, and the pilot pets him. Next, the pilot takes a selfie with the Great Pyrenees. Then the pilot places his hat on the Great Pyrenees' head and tries to take a picture. Finally, the video ends with the dog and his owner walking to their seat.
This is the sweetest dog. He is so calm and friendly. I understand why the flight attendants and pilots wanted to give him some attention.
TikTok viewers loved this video. @emuhleeeeee13 said, "Honestly, I'd be mad if the flight was delayed. Then I'd find out why and I'd be mad I didn't get to pet the good boy and take a selfie." And @kaitmarie111 commented, "As a passenger, I couldn't even be mad." @thejenniebennie said, "The pilot taking selfies with him is everything." @heather.cofelt said, "When people bring animals into my work, it changes everything. They make my day better, and if it was bad, they just fixed it." @dollybiscuits said, "I lost it when the pilot gave him his hat." Many viewers agreed that having a dog on a flight is an enjoyable experience they wouldn't mind having.
Read More From Pawesome
This Great Pyrenees is the cutest dog to fly. I hope he enjoys the attention and loves going on a plane.