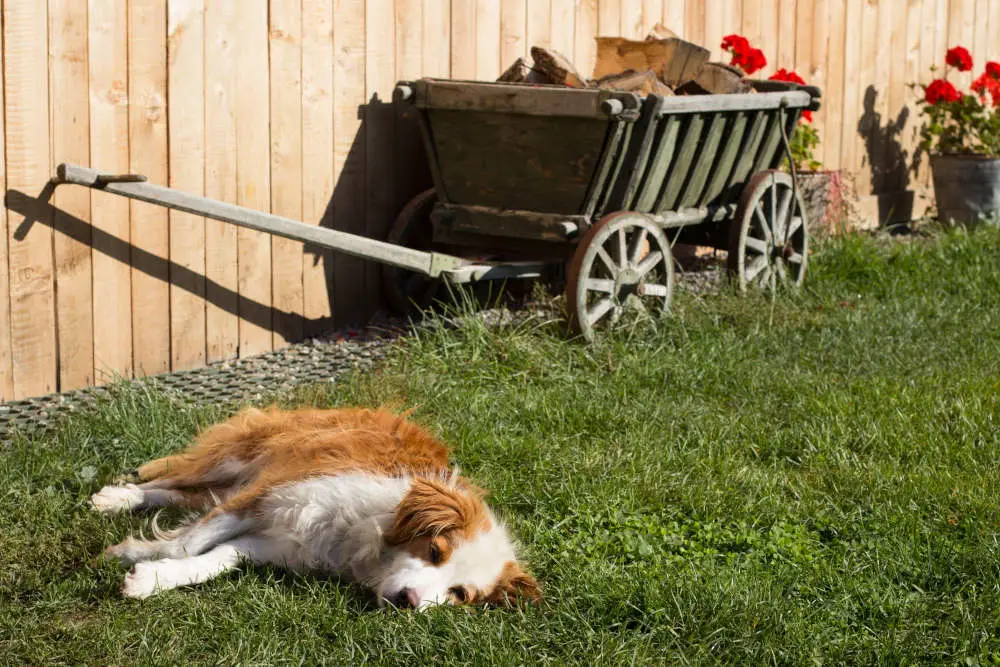 Delivery guy and dog lover Chris loves seeing all the dogs on his delivery route. And they love seeing him. Most dogs walk up to the delivery truck. Other dogs meet Chris on the porch. The dogs love to get petted and see their friend. Chris sometimes receives gifts from his furry friends.
Chris, the FedEx delivery guy, uploaded a video to his TikTok channel @christhedogguy of his delivery route meet and greet of several dogs that love to come up and see Chris while he is on his route. The TikTok video begins with a view out of the delivery truck. An American Pitbull Terrier walks up and peeks into to the delivery truck through the open door and howls in greeting. The video continues and we see Chris pet a German Shephard mix and scratch his neck.
An Australian Cattle Dog, named Turnip, walks up to Chris as he delivers a package on the porch. Turnip sits and wags his tail as Chris greets him. As the video continues Chris is back in the truck and we see a Labrador Retriever, named Charlie, walk up to the truck to greet Chris. The next dog to greet Chris is a Newfoundland. After the Newfoundland, two mixed-breed dogs walk up to the truck to see Chris. One of the dogs named Lily is very excited to see Chris. A Great Pyrenees follows and meets Chris. After this, a mixed breed dog brings Chris a gift of a stick. The next dog to see Chris is a Weimaraner who isn't pleased to see Chris. The next dogs to meet Chris are a mixed breed, a Rottweiler and a St. Bernard.
As Chris continues on his route his is so happy to see more of his friends. Chris pets a Great Pyrenees mix. While a Golden Retriever and an Australian Shepherd greet Chris at the side entrance of his truck. A German Shephard mix tries to sneak in. As the video continues Chris happily greets a mixed breed dog on the walkway up to the house to deliver a package. Then a feisty Husky is happy to see Chris. The video ends with Chris feeding two American Pitbull Terriers dog cookies.
Chris loves to greet the dogs on his delivery route. I can understand why. All of the dogs are adorable. The dogs are so happy to see Chris and he is equally happy to see them.
TikTok viewers loved seeing Chris greet all of the dogs. @raacheeellllll said, "If this is why my deliveries are late, I'm happy to wait." @dawnmarie0922 said, "You can never quit your job. Those dogs depend on you." And @christhedogguy replied, "Not as much as I depend on them." While @kaijapapaya said, "Turnip has boarded the party bus." @hashtaghanndawg said, "Dude. I know it's your job, but your unadulterated love for dogs could do so much more for some shelters. You are viral in so many hearts." @32allysia commented, "This is the most precious video that I've ever seen." Viewers agree.
Read More From Pawesome
This video gives viewers such joy. Chris' love of dogs is evident and I can't help but smile as he greets all the dogs on his delivery route.