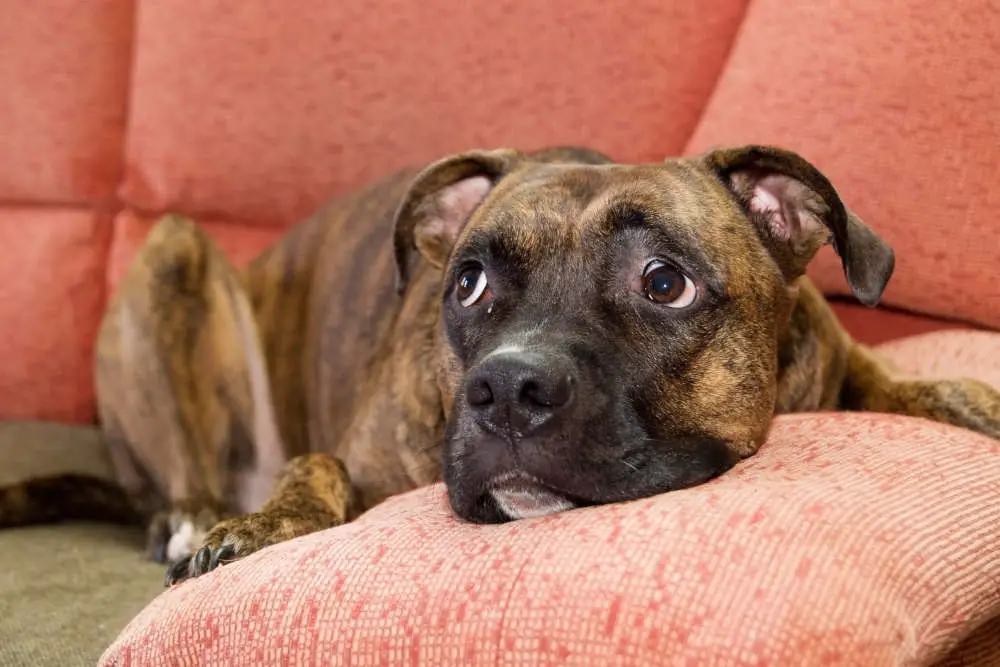 Most of us have a security blanket of some sort. Whether it's physical or intangible, there is something special about the things in life that give us comfort.
Just like humans, some dogs also like to keep a blankie. In this sweet video, we are introduced to a beautiful pit bull who is clearly very attached to his quilt. The video starts off with the text, "I tried to wash his quilt. But he thought I was going to throw it away." Then we see the adorable pit bull in question, hanging on to his quilt for dear life as his mom attempts to take it so she can throw it in the washing machine. His grip is tighter than tight, and he throws all of his body weight into the hilarious protest, holding on with every bit of strength he can possibly summon.
There's something so relatable about this video; anyone who's ever struggled to let go of something will immediately feel a pang of empathy for this sweet pupper!
Luckily, there were a lot of commenters with suggestions about what the owner could do to alleviate some of the blanket drama. "Wash it when he is asleep," user4734405986887 suggested. "Cut it in half so he has one while you wash the other. Had to do that with my son's blanket," d266w said. Sharon wrote, "That's why I have 3 blankets for mine and I sneak one out at a time." Meanwhile, some seemed to protest the idea of washing altogether. "But it has all his favorite smells on it," Summer Daisy wrote with some laughing crying emojis. Many seemed to agree with this sentiment, as Summer had over 14,000 likes on the comment! All in all, there were over 24,000 comments on the video, indicating a high level of emotional involvement with the clip.
Read More From Pawesome
It's possible that this video took off precisely because there were so many who could identify with the feeling of not wanting to lose their own security blankets!