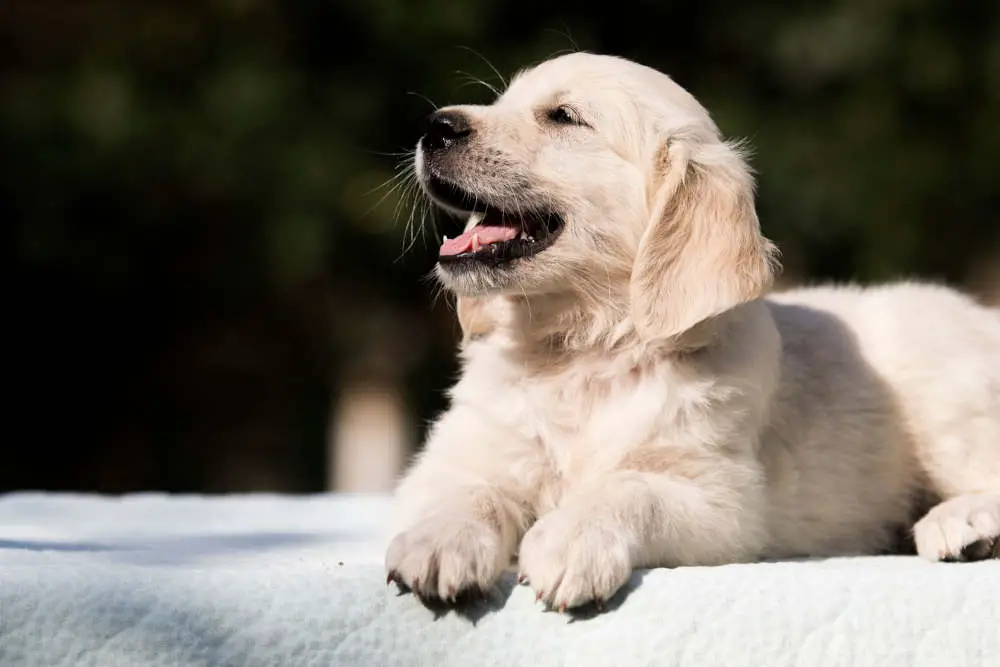 We all know dogs love squirrels and want to chase them all day long. The TikTok post from OurGoldenOlive shows Olive the golden retriever puppy getting a scare from a TV squirrel. I love this video because my dogs will chase squirrels all day long. Olive's adorable reaction to the TV jump scare is enough to make you cry with laughter.
The post from OurGoldenOlive shows a puppy watching an animated dog on the TV. Olive is so intent on watching the show she ignores the brand-new tennis ball laying beside her. The dog is watching TV and seems to enjoy the show. The dog is watching the animation as a dog climbs a birdhouse. A squirrel pops its head out of the birdhouse to prompt Olive's scare. The puppy jumps to one side startled by the squirrel jumping out of the birdhouse to scare the TV dog. Olive's adorable reaction makes this post one for every dog lover to enjoy.
I love the reaction of Olive to the jumping squirrel but to see her watching TV is adorable. The image of a dog choosing to watch an animated TV show instead of playing with her ball is amazing. Olive is adorable and makes this post a personal favorite.
Some viewers on TikTok had similar reactions to me at seeing Olive watching the TV. SaraEadenhofer commented, "Had to watch twice. First time I was watching the movie for myself and the second to watch the puppy lol!" Greenski seems shocked that Olive enjoys TV so much, "he is really watching the whole thing and got scared 🥰🥰🥰" Others loved the reaction of Olive, including Alice Choi who commented, "This is the cutest thing ever!"
Read More From Pawesome
This is an adorable video that I loved watching. From Olive watching a cartoon dog on the TV to her scared reaction to the squirrel, this is a classic video I never tire of watching.