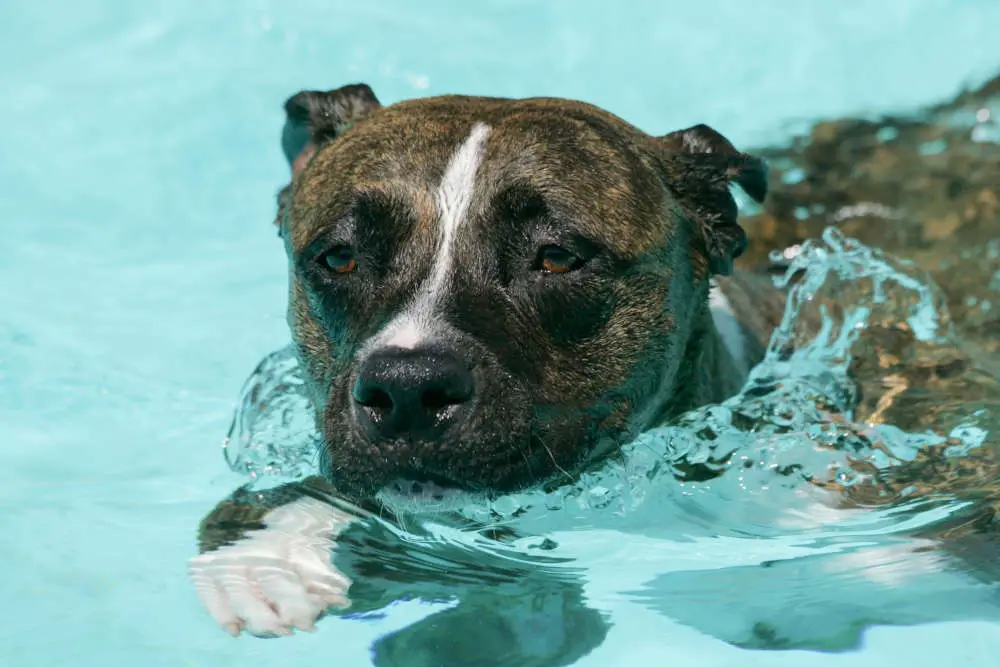 There is something inherently adorable about a dog that is truly passionate about swimming. This perky pooch is no exception, taking to the water and creating sound effects just like he's a real aquatic creature.
Getting featured on @thedodo account is no small feat, but Zeus is no ordinary dog. As soon as the video starts, viewers get a glimpse of Zeus's amazing geat. Wearing swimming goggles and a fin, he patiently waits for the go-ahead to go swimming from his mom. Making adorable noises that somewhat resemble that of a dolphin, the mixed pitt dog appears to be truly in his element. "I think he might have been a dolphin in his past life," his mom muses as the precious pooch takes to the water with joy. "Zeus absolutely loves his pool." She then goes on to discuss how Zeus signals when he's ready for a swim. An adorable shot captures Zeus in his pajamas staring longingly out the window at his pool. Whether it's with his swimming gear or completely bare, Zeus commands the water with all of the confidence in the world. In fact, his swimming skills are so serious that it would be sacrilege to refer to them as a doggy paddle. This is a true expert in his field.
There's something so sweet about seeing this lovely dog's passion for the water. His infectious energy makes us all want to go out and take a quick dip!
Lots of the comments were filled with stories of other dogs who also make dolphin noises, so it would appear that Zeus is not alone in getting excited for his favorite hobby. Lizchase46 wrote, "Definitely some water dog breed in his genes! That's his instincts showing up! He knows what he wants" with a laughing crying emoji. WinterDragons563 noted, "That Sounds Like a hyena and dolphins at the same time."
Read More From Pawesome
No matter what he may sound like on any given day, everyone in the world would have to agree that this pup is the ultimate water baby.