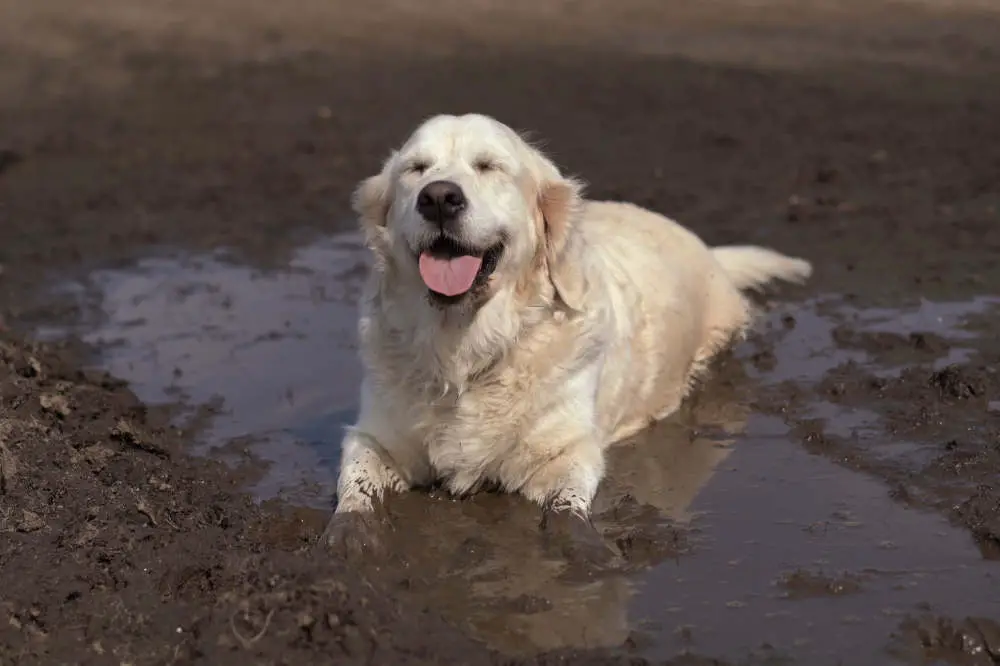 The TikTok post from Autumn Hall shows her Golden Retriever having the time of his life. I love seeing a dog enjoying life as much as this boy. Not only8 is he covered in mud, but he has given the light-colored bath a muddy finish. The TikTok post is captioned, "Look at him… I Couldn't Possibly be Mad!"
The boy in Autumn Hall's video seems to have had a fun day playing in the mud. We don't know why he is so muddy, but do we care? He is crawling around the bath before the clean water arrives and enjoying his last moments as a dirty dog.
The dog's owner doesn't seem too concerned about the wreck he is making of the tub. During the video, the owner explains this is the best day of his life and she is going to let him enjoy it. The boy dog ends the video with his nose down the drain blowing bubbles.
Have you seen a dog enjoying himself more than this Golden Retriever? I'm not sure I have seen a dog as dirty as this before, but he is making the most of it. I love the dog's reaction to being put in the bath. Kudos to his owner for letting him enjoy himself regardless of how dirty he makes the bathroom.
There is a lot of reaction to this boy enjoying the best day of his life. Fur_parents commented, "I have a feeling he had a lot of best days of his life🥰" Cerri Doran spotted his reaction to the drain and commented, "the way he looked at the water going down the plughole!" Steff's response was simple and effective, "He is so happy 🥺🥺"
Read More From Pawesome
This is a fun video that makes you fall in love with the featured dog. There's a lot to enjoy in this heartwarming video that shows the bond between the dog and his pet parent.