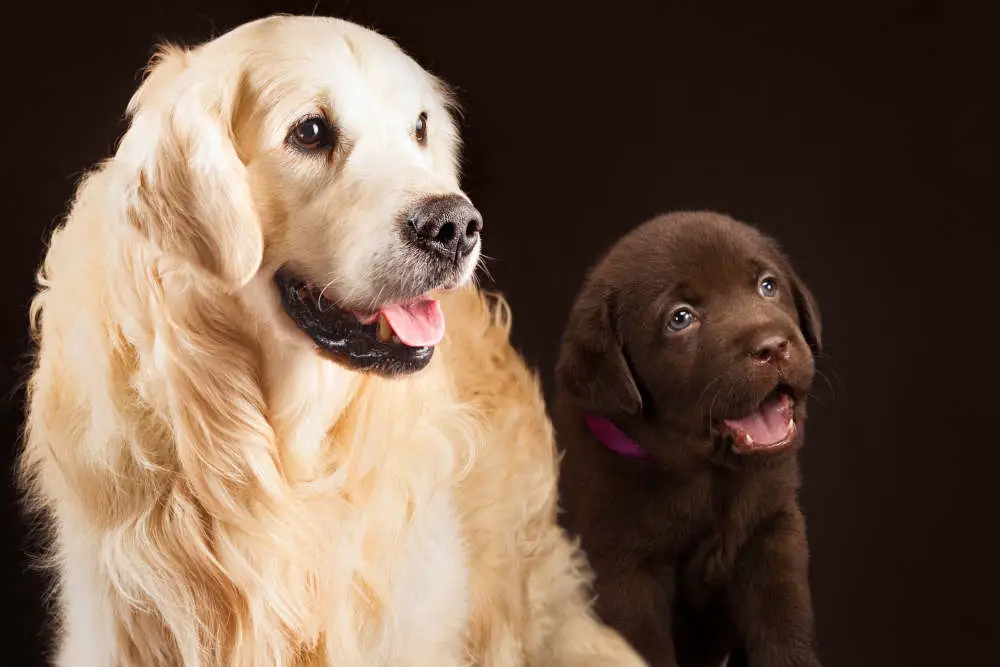 It's not unheard of that dogs will get into their human owner's food. Mostly we hear about them eating a dish with meat in it. However, two misbehaving dogs ate some of their owner's dragon fruit. Though dragon fruit is perfectly safe for dogs to eat. It most likely wasn't meant to be food for the dogs.
The TikTok channel @homeof666 uploaded the shocking TikTok video that at first appeared to be of two dogs smeared with blood but, in fact, turned out to be the result of them eating dragon fruit. The TikTok video begins with a sad Golden Retriever holding a piece of dragon fruit in its mouth. The red of the dragon fruit is shocking because it looks like blood. The Golden Retriever drops the dragon fruit and lowers its head. And we see a tiny Labradoodle puppy covered in red dragon fruit hiding behind him in a corner. The poor puppy is shaking. The video ends with a frightened puppy staring into the camera.
This video looked shocking because of the red dragon fruit. It appeared to be an accident. We don't really get to see the dogs eating the fruit. They are mostly just covered in red fruit.
The TikTok viewers had differing views. Some viewers thought this looked like a crime scene with the two dogs covered in red dragon fruit. @taniaxovo said, "I literally thought this dog committed a whole murder and had a bone in its mouth… now I feel bad." @biosnacker said, "That looks like a crime scene." @alex_cabanillas said, "The second dog is like, 'we just committed a murder.''' And @pandaexpress.k said, "Dude, I thought your dogs just murdered someone." While other viewers thought that these dogs were afraid and were covered in dragon fruit for the TikTok video. @edirne.mcvay said, "These poor dogs look terrified. This whole video is shameful. So sad." @kitkahle commented, "The front one says, 'I'm ashamed,' the second one says, 'I'm traumatized.'''
Read More From Pawesome
This Golden Retriever and the little Labradoodle puppy definitely love their dragon fruit.