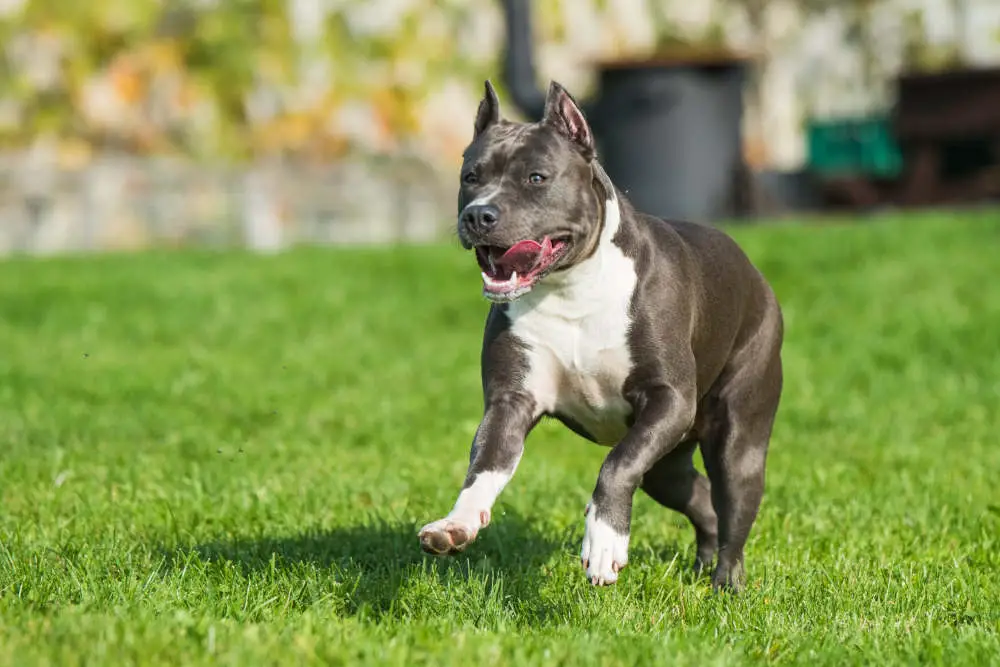 Dogs are very smart. Some dogs are well-behaved naturally, But all dogs' behavior can be improved by training. Training a dog benefits not only the dog but the owner. A well-trained dog knows what is expected.
One adorable Pitbull has been trained to wipe his mouth after drinking water. The training was done to prevent water from dripping everywhere. Tik-Tok user @pethealer1225 reposted the video of the adorable Pitbull to their channel. The TikTok video begins with a large black Pitbull drinking water from an elevated dog bowl on a stand. Though the stand has two bowls, one of the bowls has been wrapped in a towel. After the Pitbull drinks water from the bowl, he wipes his mouth on the towel-covered bowl. You can hear his owner telling the dog what to do. When he is done wiping his mouth, the Pitbull walks away.
This dog's owner has taken extra time to train her dog. The excellent training shows in the way the Pitbull followed her instructions and wiped his mouth after drinking water. It also shows in the calm, well-behaved behavior the Pitbull exhibits.
TikTok viewers had many things to say about this video @rainbowanni1 said, "Aww, so cute. My pal's dog just drops water everywhere." While @ddwill3 left this comment, "You trained him well." A pitbull wiping his mouth after drinking is so cute, and people admire his behavior @lisadaba says, "What a good boy. Mine just slobbers where ever." And @zenmonalisa said, "What a gentleman." While @murli754 left this comment, "Well trained." Most viewers admired the Pitbulls behavior, but some understood that getting such a well-behaved dog takes training.
Read More From Pawesome
This sweet Pitbull is one of the most polite dogs. He has such good manners. What a gentleman! I'm sure his owner adores him. She did such a good job with his training.