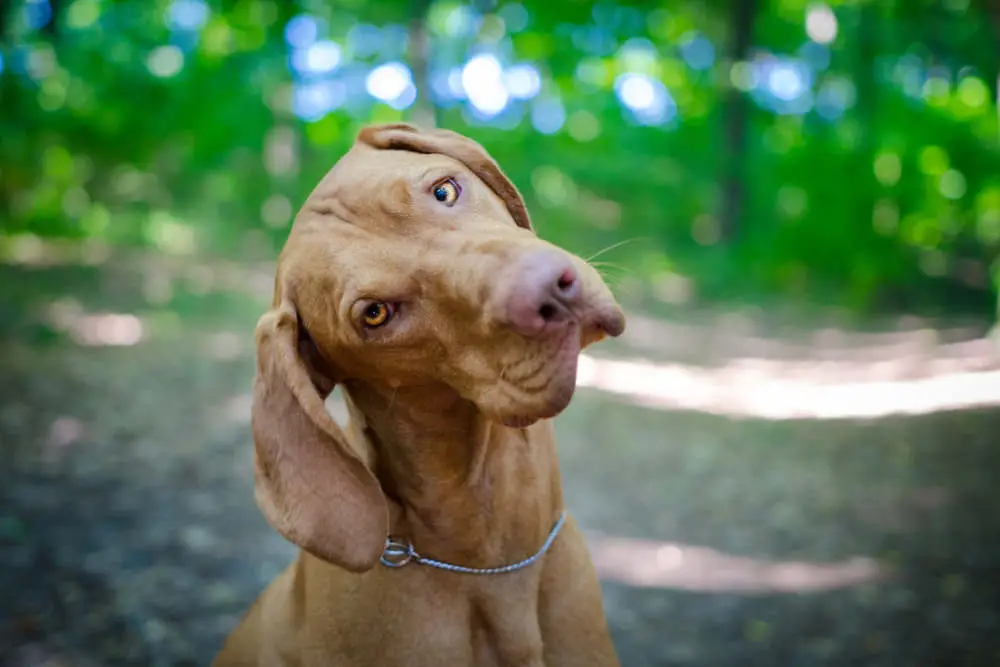 TikTok user, beckyehahn, has a dog with a very expressive face. The large dog does not like to be kept waiting for its dinner. This funny TikTok post shows what Vizsla looks like when kept waiting for dinner one minute past five. I'd hate to see how the dog acts if it's kept waiting even longer.
The TikTok post begins with a view of a human leg before the camera pans to the right. Vizsla comes into view sitting and staring at the owner. The camera zooms in on Vizsla as the dog stares at the owner and waits for dinner. The caption of the post reads, "POV: it's 5:01 and your dog eats at 5:00!" The soundtrack adds to the comedy of the post, with the moment described as "trash!"
I love funny dog videos and this post is a winner. Vizsla is a funny dog who seems to have lots of personality. I laughed at the post because my dogs can act in a similar way when not fed on time. Vizsla's expressive face fits in perfectly with the soundtrack of a human voice. Even though Vizsla doesn't look very happy in the post, this seems a very happy dog, in general.
The comments for the post reveal lots of people have dogs acting in similar ways to Vizsla. Not2moody commented, "My husband took our dog for a walk forgetting it was her dinner time. She kept stopping, turning, and heading home. hahaha!" Kay Hale may have fallen in love with Vizsla and commented, "That look is Priceless 😂😂😂🥰🥰" Az commented, "Don't play with me I'm not the one "😭😭😭😭😭😭😭😭😭😭😭😭😭😭"
Read More From Pawesome
this is a short TikTok post that shows the expressiveness of every dog. It shows that dogs do understand when it's time to be fed by their pet parents.