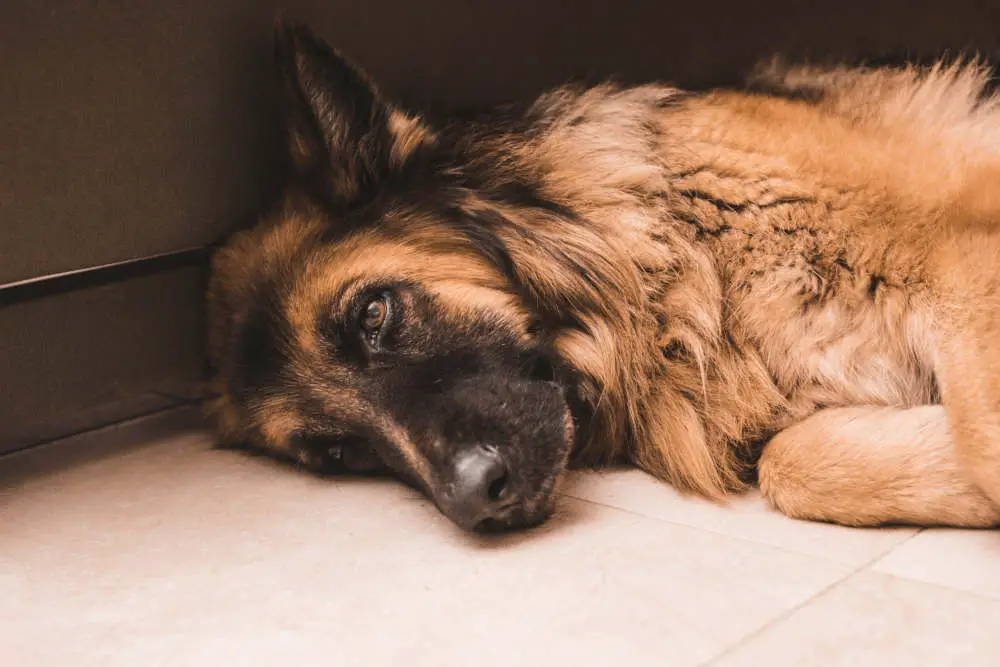 The number of rescue dogs looking for homes is enough to break your heart. Seeing how lucky the German Shepherd in the post from anitamyatt warms your heart. Anita's explanation about the German Shephard's backstory and her first bed. helps us understand how the little things mean the world to rescue dogs.
Anitamyatt's TikTok post opens with her German Shepherd rescue dog waiting for some attention from her new mom. The post explains the German Shepherd has spent time with five families in the past. As the German Shepherd jumps up to get some attention from Anita, she explains this will be her forever home.
The video soon turns to the issue of the German Shepherd's sleeping situation at her new home. Anita explains the rescue has never had a bed of her own and soon puts that right. As she gives the German Shepherd her first bed, the rescue curls up and her tail starts to wag. Even though she seems to love her new bed, the dog is more concerned with enjoying time with her new forever family.
I love the reaction of this rescue to getting her first bed and a forever family in one day. The whole idea of rescue dogs and how loving they are is especially heartwarming. There is so much love and joy in this post I felt so happy for this dog and her new family.
The comments for this TikTok post have stories about rescue dogs that make you feel happy. Tuna0x45 commented, "We got a rescue dog, last year and he's so amazing. Thank you for taking care of this precious girl!" The story of the german Shepherd hit home for Nat20, who commented, "How could 4 other families not want this beautiful girl!! She seems like a total sweetie."
Read More From Pawesome
This is a sweet TikTok post that shows the special bond between a dog and its family. Matching a rescue to the perfect family makes a difference to both the dog and the family.