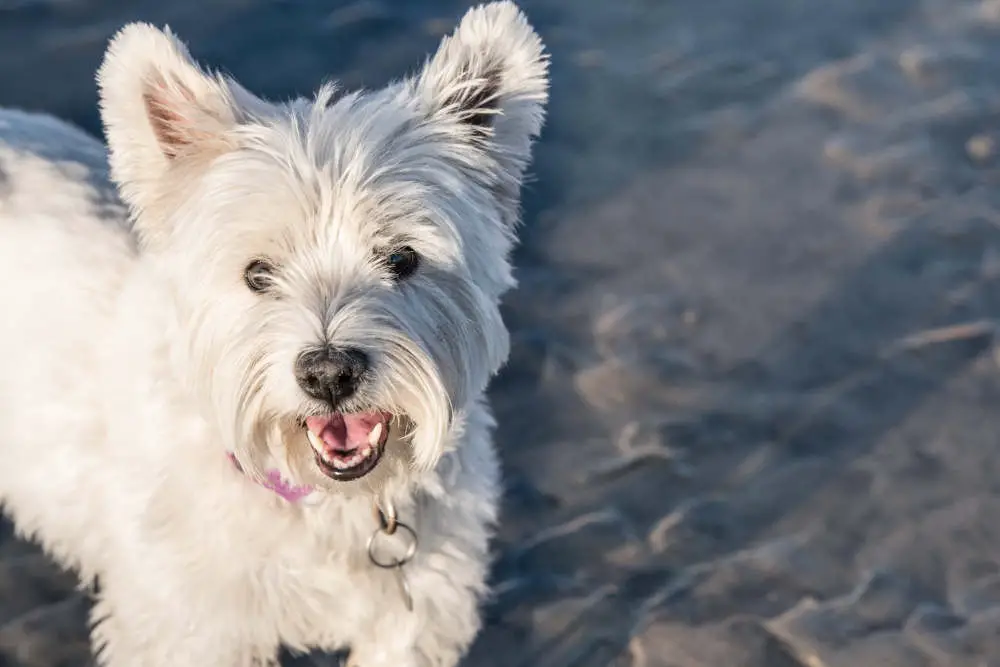 When you love and appreciate your dog, you want to include him in all the special events. For a Westland Highland White Terrier named Oscar, his owners wanted him to be the ring bearer during their wedding ceremony. Oscar's walk down the aisle was the cutest thing I've ever seen.
Oscar's owners and parents uploaded a video to the TikTok channel @cleverhandsomeboys. A TikTok channel that they manage and that showcases Ozzy and Oscar. The TikTok video begins with guests seated in church pews watching a wedding ceremony. The photographer and guests turn to look toward the doorway. A few seconds later, Oscar enters wearing a tuxedo and walks down the aisle to the couple getting married. The guests say "ooh" and "ahh" at how cute Oscar looks. Oscar reaches the couple, where he is greeted, and the groom removes the rings that Oscar is carrying. The video ends with the guests clapping.
What a cutie! Oscar's walk down the aisle was the most adorable thing I've ever seen. It's no wonder all the guests were clapping and laughing. Oscar was such a handsome boy in his little tuxedo.
TikTok viewers loved Oscar. @bootsy01 said, "He's thinking, 'All of these people are here just for me? Oh! There's mum and dad to greet me! Look, mum and dad!"' @ragdoll9019 wrote, "Not me sobbing because I want my Westie boy to walk down the aisle on his lead with me, and this baby is so precious." And @jo_17.20 responded, "My Westie boy would never do this. He'd just roll over for the photographer wanting belly rubs." @claireadams04 said, "He is so adorable. The cutest ring bearer." And @pawlifestars commented, "Aww, the moment he sees his owners." @username6487267737666666said, "I love that everybody clapped for him. Yes, good boy." @flutterbyfaith wrote, "My dog would have stopped for a fuss from every single person before getting to me." @kayla_ki18 wrote, "My dog would have gotten distracted and jumped on some random man's lap to kiss him."
Read More From Pawesome
Everyone loves this video. Oscar wearing a tuxedo is cuteness overload. Oscar did such a good job as the ring bearer.