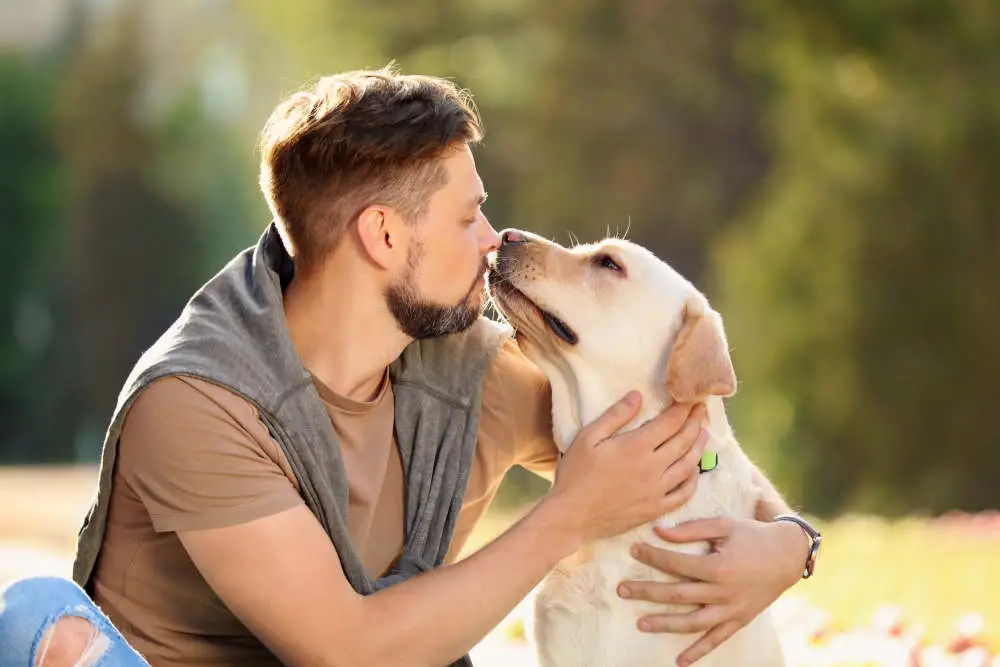 A reunion between a dog and its owner is always one to leave me in pieces and this is no different. An airport reunion always means the pet parent has been away for a long time. A reunion with a large dog can be overpowering, with the fur daddy losing his hat. The cries of the pup show how much her human means to it.
The reunion begins with the dog sitting at the airport waiting for its pet parent to arrive. The caption on the screen reads, "emotional reunion." The dog begins to smell its parent and its tail begins to wag. After smelling the owner, the large dog begins to whine and make happy noises. After a few seconds, the dog begins to lick his face and jump on his lap. The people seated around them are smiling and stop to watch the emotional reunion of a dog and its owner.
I love seeing dogs reunited with their owners after some time apart. This is a big dog to reunite with but they both look so happy. I enjoyed seeing the lady sitting beside the pet parent grinning as the pair reunited. The happy tail wags of the dog and its playful bouncing made this a wonderful TikTok post to enjoy.
The dog cries with happiness meeting his owner at the airport post from the TikTok user jaypeelobaton has more than six million likes. The comments have plenty of praise for the reunion. Keith Suzette Baoy comments, "only fur parents can understand this heart-whelming feeling!" Helen Patrick 466 put herself in the shoes of the dog and comments, "All I can hear, is that you m, I thought you left me, I thought you died; how could you do this to me, I love u, I love u…….🥰 Don't leave again. 🥺"
Read More From Pawesome
Any reunion at the airport is emotional. A dog's love for its owner is beautiful to see after some time apart.