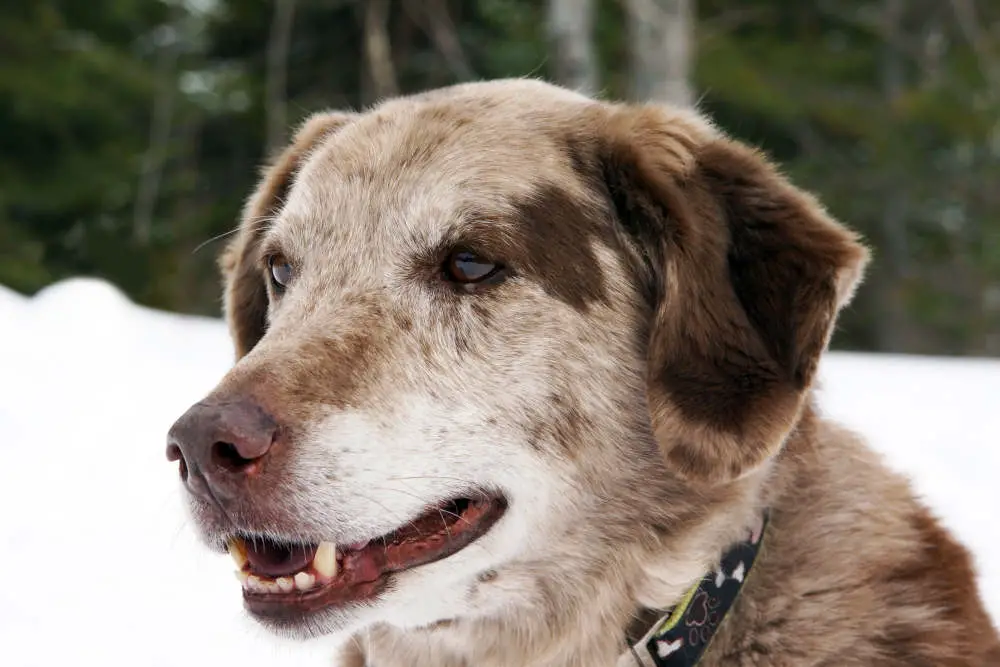 Is there anything cuter than a rescue puppy? The TikTok post from Roxytheaussielab shows the development of this puppy from six weeks to six months of age. The Labrador Retriever Australian Shepherd mix is cute as she howls as a puppy. Once she grows up she is a great example of the marking on the body of an Aussie Shepherd Lab mix.
The caption with this TikTok post explains Roxy was at a rescue station before adoption. The post opens with Roxy as a six-week-old puppy howling with a high-pitched puppy voice. The post shows the tiny pup sitting on a carpet howling at her new owners. The captions with the post read, "Roxy growing up so fast and still as cute as the day we got her." The post shows Roxy at six months old and almost grown. Roxy is still a cute dog with incredible markings who is happy sitting with her owners.
My heart breaks about all the rescue dogs that struggle to find homes. Roxy was so cute as a puppy who would not have had any problems finding a new home. The Lab Aussie Shepherd mix remains a beautiful dog after her early weeks of cuteness. Her howls as a six-week-old pup will make your heartbreak.
The comments associated with the post dwell on the cuteness of Roxy. Kiyah loves this mixed breed and comments, "Omg literally so adorable I want one nowwww💕!" Jill Johnson loves Roxy as a puppy and when she's older, "The cutest Lil transition🥺🥹❤️!" Bear the Doberman keeps it simple and comments, "So adorable🥰!"
Read More From Pawesome
This puppy is so cute you will want a Lab Aussie Shepherd mix. Seeing her at six months old gives you a good example of how much a puppy can grow in a short time.