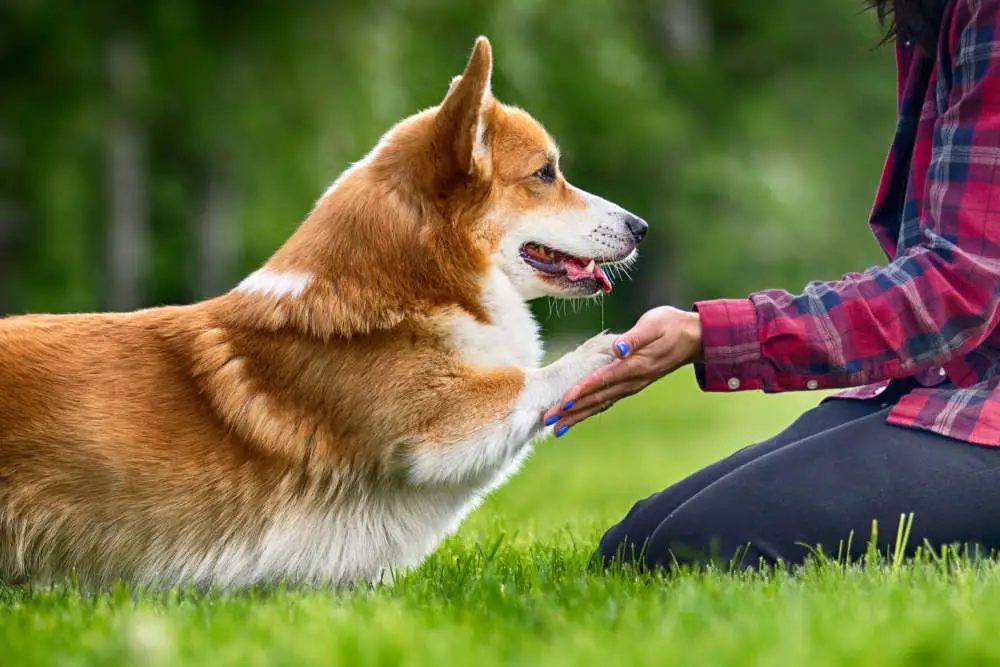 The TikTok post, "One of Maple's Triggers is Tai Chi" will leave you laughing about the things a dog gets annoyed by. When grandpa does Tai Chi, Maple the corgi gets annoyed and tries to stop him. it seems like a strange thing to trigger a dog, but we'll never know what is going through maple's mind.
When Grandpa starts doing Tai Chi, the mood of Maple the Corgi changes immediately. The caption with the TikTok post reads, "Couple of years ago, we discovered that Maple gets triggered when Grandpa does Tai Chi." As Grandpa starts his Tai Chi routine, the corgi turns and edges closer to him. As soon as Grandpa starts his slow Tai Chi movements, Maple is by his side barking and pushing him to stop. The caption on the post from the Maple and Morty account describes the corgi as the "pawlice."
The post shows Grandpa laughing along with his family hidden behind the camera. Grandpa loses the sense of inner peace Tai Chi gives him and begins to get annoyed with Maple. Grandpa's movements get faster and more pronounced to try and move Maple out of the way.
Grandpa is fighting a losing battle to complete his Tai Chi routine. Maple the corgi will not let him find his inner peace anytime soon. As a dog owner, I never know what will be a trigger for my pups. The slow and steady Tai Chi routine Grandpa is working on is the strangest trigger I have seen.
The comments about the TikTok post became a discussion on the triggers of corgis and other dogs. Evelyn Amaya commented, "my corgi is triggered by the Netflix intro 😭." Joseph Anthony Gentl had a strange corgi encounter, "I met a corgi once who didn't like sarcasm. If you said something super sarcastic they would bark lmao!" Living_Color can relate to the owner's issues with maple, "My dog is like this. He won't tolerate slow movements or fast movements now that I think of it. Only normal movements are allowed according to him."
Read More From Pawesome
This is a wholesome TikTok post that shows the patience of Grandpa and the owners of Maple. We may never know why Maple's trigger is Tai Chi but we can laugh at her response.