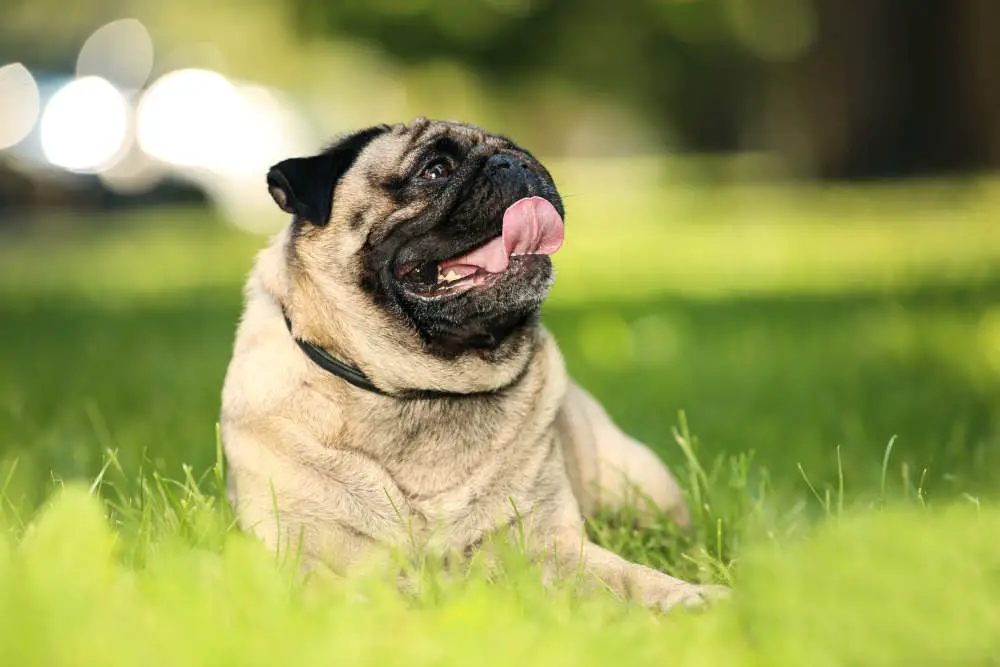 All of us have heard about children who have imaginary friends…but what about dogs who have statue friends? In this adorable video, we meet a precious pug who appears to have made the acquaintance of his doppelgänger — in statue form.
In the heartwarming clip, we see that friendship has no boundaries — even applying to inanimate objects! When the pug's owner comes out to the pool to greet him, he seems to be lost in conversation with his "friend", the pug statue.
Indeed, as this video reminds us, sometimes it's the simple things in life that give us pleasure — like relaxing poolside with a buddy who is willing to listen to all of our life updates and gossip. Not only does this pretty pup appear to have a great friend, but he also has a beautiful backyard.
With almost a quarter of a million likes on this clip, it would definitely seem that some of the dog's faithful viewers could identify with his unique predicament. Crtnylv wrote, "Don't embarrass me in front of my friend, Mum." Christine commented on the dog's impeccable posture, commenting "He looked back like, 'I beg your pardon.'" Meanwhile, Jimmy Dean noticed the fact that the pug seemed a bit peeved to be interrupted by his mom, writing "They were having an important meeting that you interrupted!" with a laughing crying emoji.
Read More From Pawesome
Caddy wants to make sure that the pooch didn't lose any of his dignity in the aftermath, reminding the darling dog's humans, "Hey! Don't statue shame him."