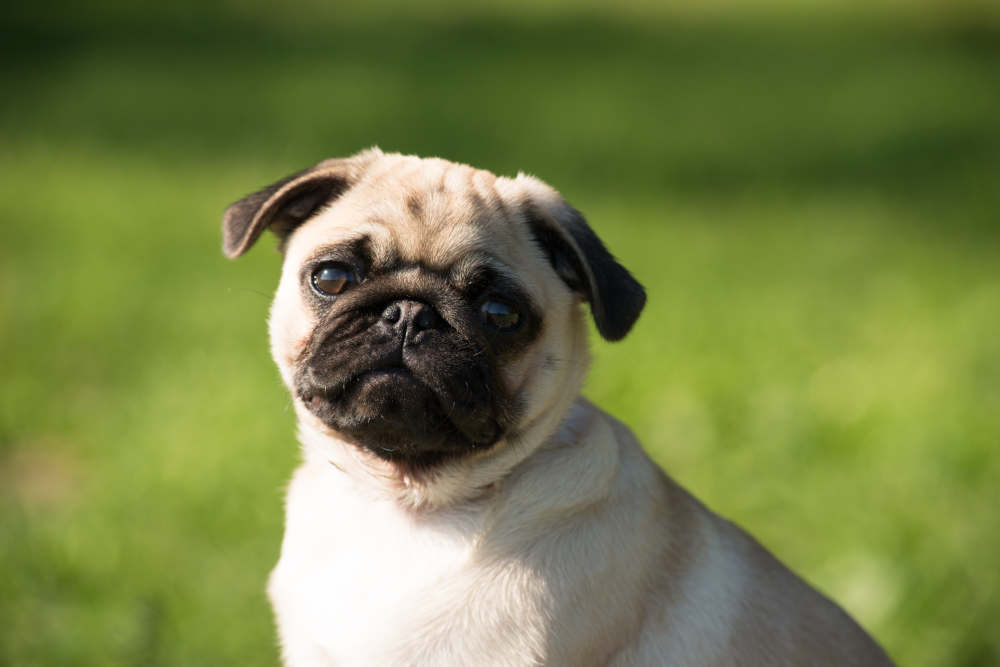 How cute is the pug in this TikTok post? If you don't know what minking is, you will at the end of this video. The pug puppy in the video is napping facedown in the cutest way. After the pug's owner walks by and rubs the behind of the dog, the pug gives the camera a very cute look.
Pugs are cute and have very expressive faces. The pug puppy is sleeping with its face buried in a blanket on the arm of the couch. The pup's owner creeps forward with her hand outstretched and rubs the behind of the dog. The pup barely wakes from its nap after getting a rub on the butt. The camera moves in close to the pug's face as it gives the cutest look toward the camera. The song, "Mink, Mink, Mink" plays over the images.
I love how cute pugs are when they wake up from a nap. The TikTok account of LouLou the Pug has plenty of funny videos of the dog and her family. Captioning the video. "Me Every Time I Walk past the Loaf on the Couch" makes this even funnier. I was in pieces when the pup did not move when her mom rubbed her butt. The look she gives the camera at the end seems to say this happens all day long.
I was not alone in enjoying this TikTok post. Aneta K commented, "Ohhh how cute! 🥰" Petsat earth thinks LouLou is enjoying a lazy day and comments, "Lazy mode?😁" Ivorie Cooks commented, "She is ADORABLE 🥰"
Read More From Pawesome
LouLou the Pug is a cute puppy who makes you want another puppy of your own. She is a much-loved dog who is living her best life. I could watch that final look at the camera all day long!